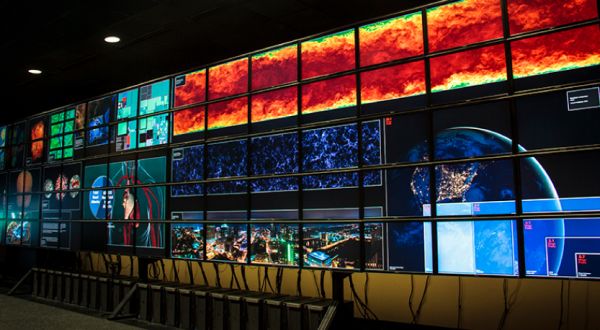 Photo credits: TACC
12 new participants were admitted in the second call of the Advanced Computing Training Program, offered by the UT Austin Portugal Program.
The Advanced Computing Training Program (ACTP) is an intensive training program in which Portuguese researchers can spend up to 4 months at the University of Texas at Austin's Texas Advanced Computing Center (TACC), to develop and apply their skills, leveraging one of the fastest computing facilities for digital modelling and simulation, data management, processing and visualization.
The recently admitted participants, that include researchers, faculty and post-docs from 11 different Portuguese institutions, have a very good mix of gender, background, and previous experience, ranging from junior to more senior researchers. These candidates will spend a semester in the Fall of 2018 and Spring, Summer or Fall of 2019, fully exploiting high-performance computing technologies at TACC.
TACC is one of the centers of computational excellence in the United States, soon to build Frontera, the nation's fastest academic supercomputer, and designs and operates some of the world's most powerful computing resources. At the completion of the training program, participant should be well-versed in the practical aspects of running a scientific computing ecosystem, as well as exposure to a range of other topics through the training courses to be conducted.
Pedro Ferreira, the first candidate accepted in the first call of this initiative, has started his training program in September 2018 and has been working closely with the Data Science group of the Women's Health Data Research Program of Austin Dell Medical School. Pedro will conclude his training at TACC next month and will soon be publishing a report about his overall experience.