Visit Austin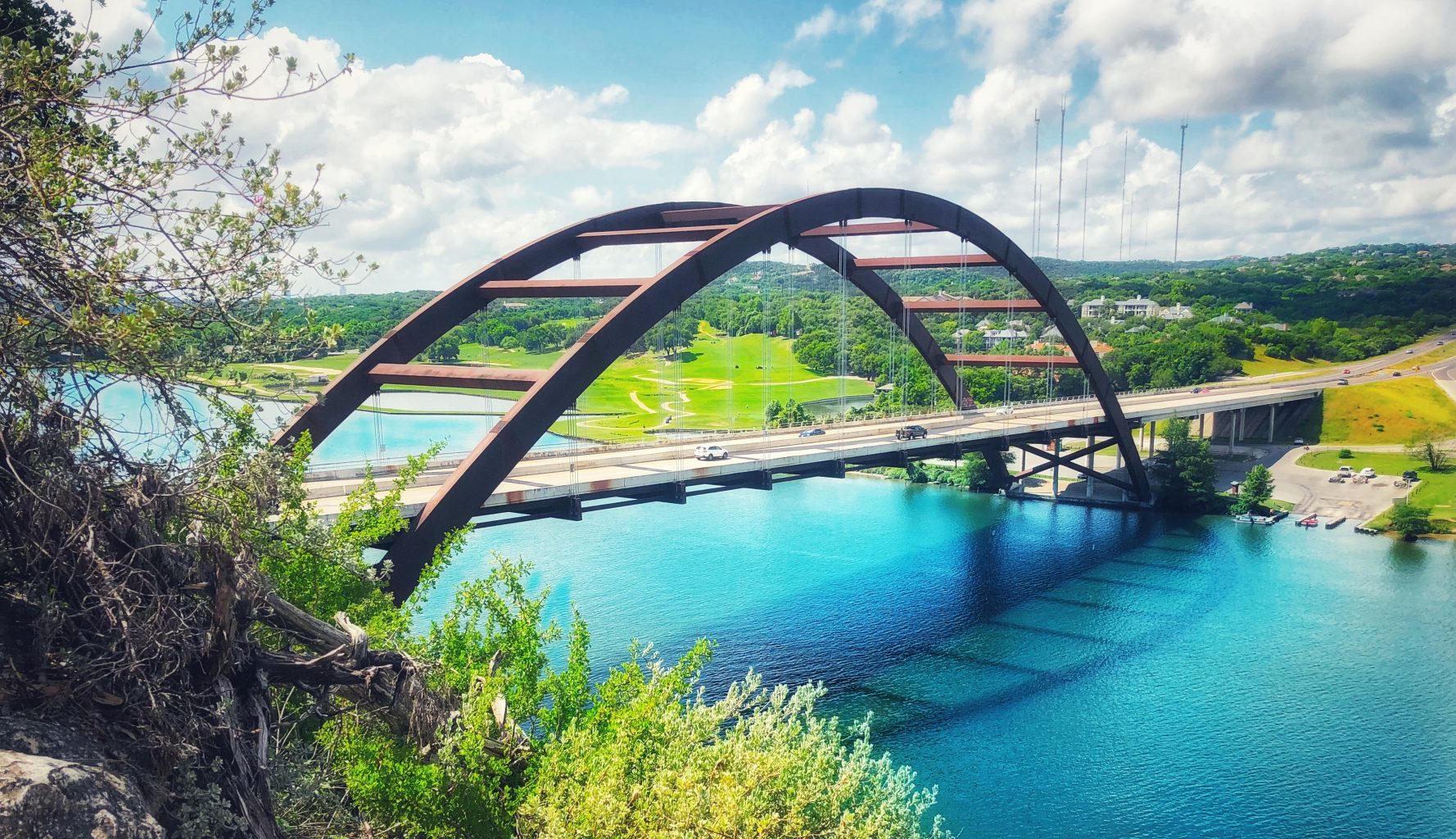 Photo by Ryan Barron on Unsplash
Austin is the capital of the U.S. state of Texas and the seat of Travis County, with portions extending into Hays and Williamson counties. It is the 11th-most populous city in the United States and the 4th-most populous city in Texas.
Located in Central Texas within the greater Texas Hill Country, it is home to numerous lakes, rivers, and waterways, including Lady Bird Lake and Lake Travis on the Colorado River, Barton Springs, McKinney Falls, and Lake Walter E. Long.
Residents of Austin are known as Austinites. The city's official slogan promotes Austin as "The Live Music Capital of the World", a reference to the city's many musicians and live music venues. The city also adopted "Silicon Hills" as a nickname in the 1990s due to a rapid influx of technology and development companies. In recent years, some Austinites have adopted the unofficial slogan "Keep Austin Weird," which refers to the desire to protect small, unique, and local businesses from being overrun by large corporations.
GEOGRAPHY
Austin, the southernmost state capital of the contiguous 48 states, is located in Central Texas. Austin is 146 miles (230 km) northwest of Houston, 182 miles (290 km) south of Dallas and 74 miles (120 km) northeast of San Antonio.
CLIMATE
Austin is located within the middle of a unique, narrow transitional zone between the dry deserts of the American Southwest and the lush, green, more humid regions of the American Southeast. Its climate, topography, and vegetation share characteristics of both. Officially, Austin has a humid subtropical climate under the Köppen climate classification. This climate is typified by very long and hot summers; short, mild winters; and pleasantly warm spring and fall seasons in-between. Austin averages 34.32 inches (872 mm) of annual rainfall and it is distributed mostly evenly throughout the year, though spring and fall are the wettest seasons. Sunshine is common during all seasons, with 2,650 hours, or 60.3% of the possible total, of bright sunshine per year.
Summers in Austin are very hot, with average July and August highs frequently reaching the high-90s (34–36 °C) or above. Winters in Austin are mild with cool nights, although occasional short-lived bursts of cold weather known as "Blue Northers" can occur.
Find out all this information and more in Wikipedia.
MUSIC, FILM AND ART
With more than 200 venues and dozens of shows every day and night, Austin lives up to its reputation as the Live Music Capital of the World. And that's not to mention Austin's many museums, galleries and theaters sprinkled all across the city. From historic country dance halls to state-of-the-art amphitheaters to cozy, independent movie theaters, creative opportunities abound.
OUTDOOR RECREATION
From the cool, clear, spring-fed waters of Barton Springs Pool to lush, shady Greenbelt trails, Austin is the perfect city for the active lifestyle — with tons of opportunities for swimming, rock climbing, hiking, mountain biking, kayaking, fishing and more. Go for a jog on the Hike and Bike trail, climb up Mount Bonnell at sunset or find some other way to explore the beauty of the Texas Hill Country.
TECHNOLOGY AND INNOVATION
Given the immense talent pool UT Austin produces, it is no surprise that technology companies such as Dell, IBM, Intel, Apple, Samsung and National Instruments have established major operations here in Austin. The city is also becoming a top destination for entrepreneurs and was recently named one of the best startup cities in the country.
QUALITY OF LIFE
With a year-round sunshine, beautiful Hill Country setting, world-famous live music scene, robust economy, booming job market and strong sense of community, Austin offers a wonderful quality of life, making it an excellent place to live, work and play.
U.S. News & World Report named Austin the #1 place to live in the U.S. for 2017 and 2018. In 2016, Forbes ranked Austin #1 on its "Cities of the Future" list, then in 2017 placed the city at that same position on its list for the "Next Biggest Boom Town in the U.S.". Also in 2017, Forbes awarded the South River City neighborhood of Austin its #2 ranking for "Best Cities and Neighborhoods for Millennials. WalletHub named Austin the #6 best place in the country to live for 2017. The FBI ranked Austin as the #2 safest major city in the U.S. for 2012.
More details about living at Austin at "Life in Austin" website and if you are a Portuguese in Austin follow the "Portugueses em Austin Facebook group".