UT Austin Portugal 2019 Annual Conference – Create Knowledge. Foster Change: Towards a New Decade of Joint Achievements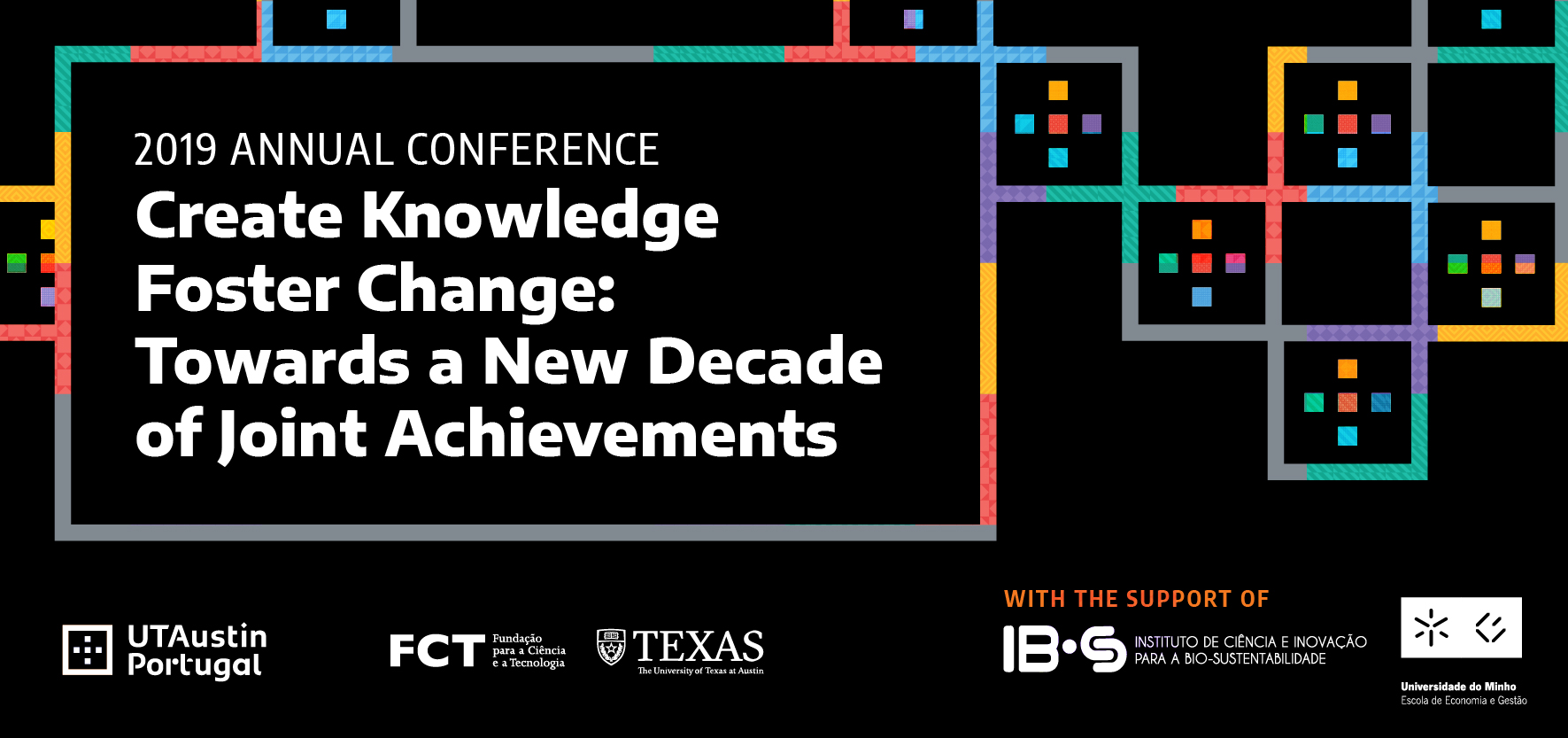 The UT Austin Portugal Program has been establishing, for more than a decade, long-term relationships between Portugal and The University of Texas at Austin, which build scientific research capacity and pave the way for impactful transatlantic R&D projects while tackling some of the most relevant global challenges.
Having entered a new phase in 2018 towards 2030, the Program addresses a number of groundbreaking scientific areas where Portuguese researchers and industry professionals in Portugal deeply engage with their counterparts at UT Austin.
In our 2019 Annual Conference, we embarked on a journey with Robert A. Peterson (UT Austin) through the ups and downs of technology and innovation commercialization; got to learn about the latest research topics and innovation trends in the areas of Quantum Computing and Wearables and Advanced Textiles, in two Masterclasses led by top-notch speakers, and, finally, gave researchers and faculty from all over the country a stage to showcase their work and network with peers.