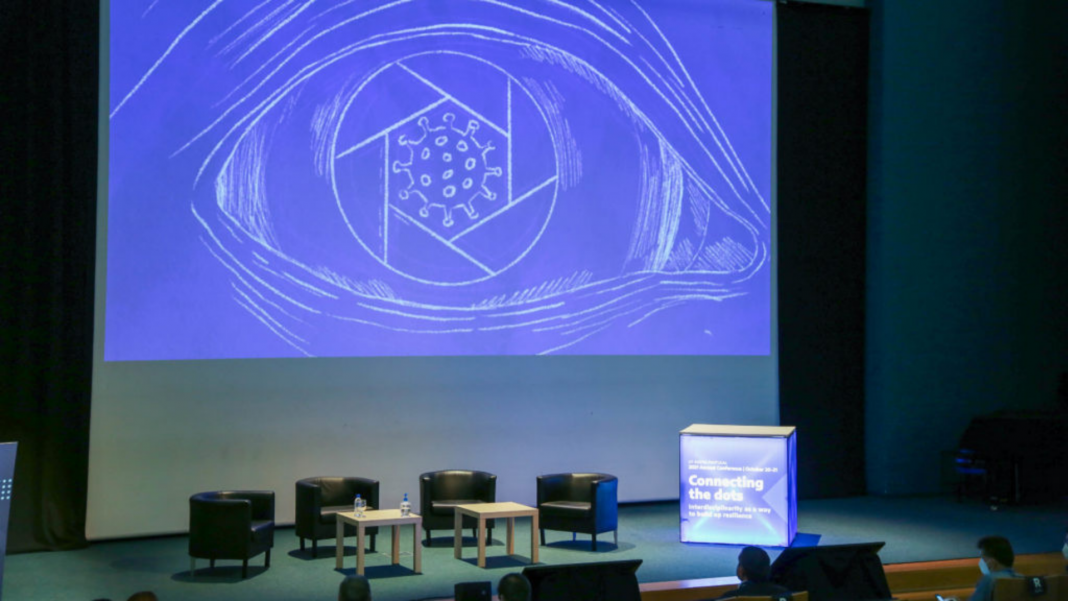 In later October, researchers and experts talked about interdisciplinary research and how science fights worldwide threats by connecting different fields and areas of expertise. The conference happened in a hybrid format, live from the University of Porto's Faculty of Engineering, and hosted speakers from all over the world.
"All ideas are challenging to commercialize, but there's also some serendipity and luck involved"
The event kicked off with two warm-up sessions. The first one, dedicated to technology transfer, was hosted by Van Truskett from the Texas Innovation Center at The University of Texas at Austin. She talked about the much-needed bridge between academia and the market. She gave tips on how to commercialize university research innovations.
The second warm-up session happened on the 19th of October and was hosted by Júlio Borlido, a science communicator at i3S. He gave an interactive session that inspired researchers to communicate their science to non-scientific publics.
Connecting the dots: the hurdles and the opportunities
On the 20th and 21st October, the conference started with a fireside chat with Lauren Meyers, the Founding Director of UT COVID-19 Modeling Consortium and Elisabeth Fernandes, Data Strategy Manager at Público. Their conversation surrounded the COVID-19 pandemic and how one can fight viral threats with data. In this case, health knowledge and computing must hold hands to prepare, detect, contain and mitigate future threats.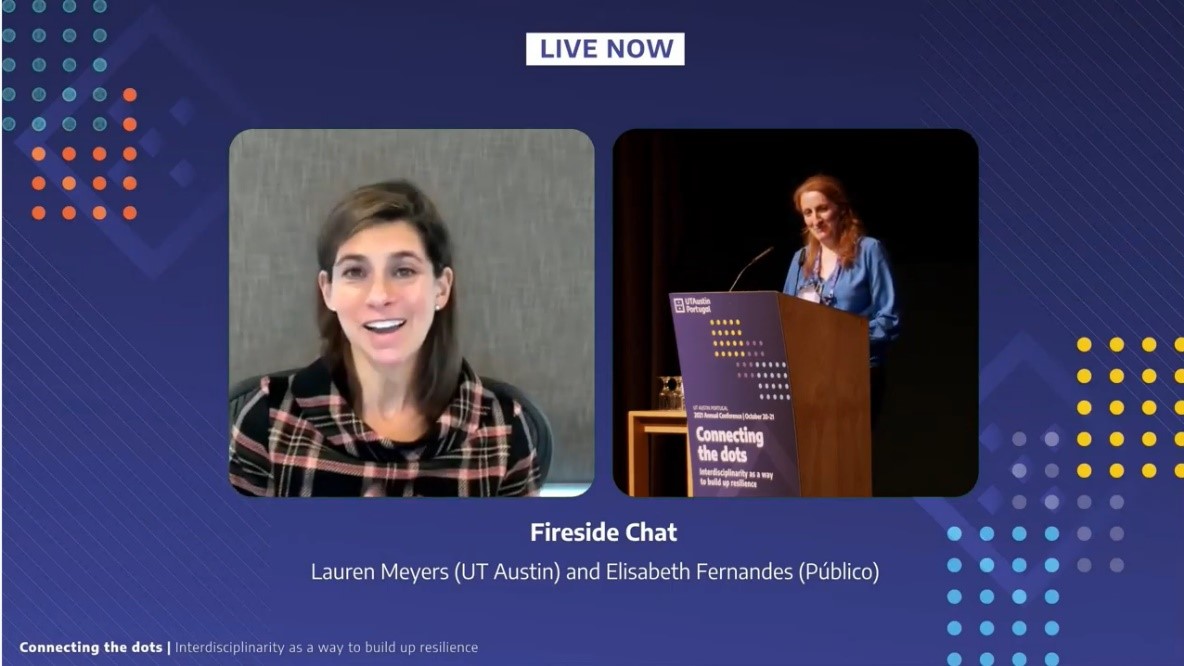 Prominent names to the scientific paradigm in Portugal also attended the conference, namely Manuel Heitor, Portuguese Minister of Science, Technology and Higher Education of the 21st Government. In his view, international partnerships have become critical in the development of Portuguese science and are paving the way for new opportunities to access new markets.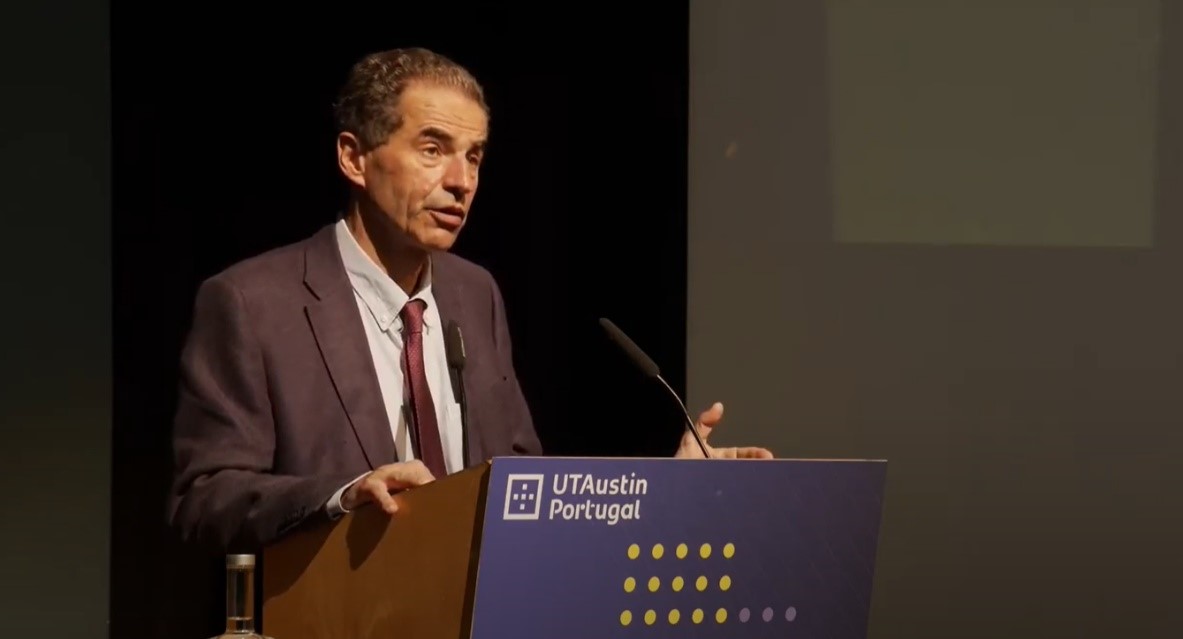 The remaining sessions of the conference highlighted how collaboration between different fields like nanotechnology, climate science, advanced computing, medical physics and technology transfer is necessary to solve the main threats of today's society. Despite the hurdles coming from bridging different languages and areas of expertise, researchers are excited to work with diverse professionals and learn from one another. There were also five live masterclasses focused on the five research areas of the program.
The recorded transmission of the event will be made available on the Program's website soon.