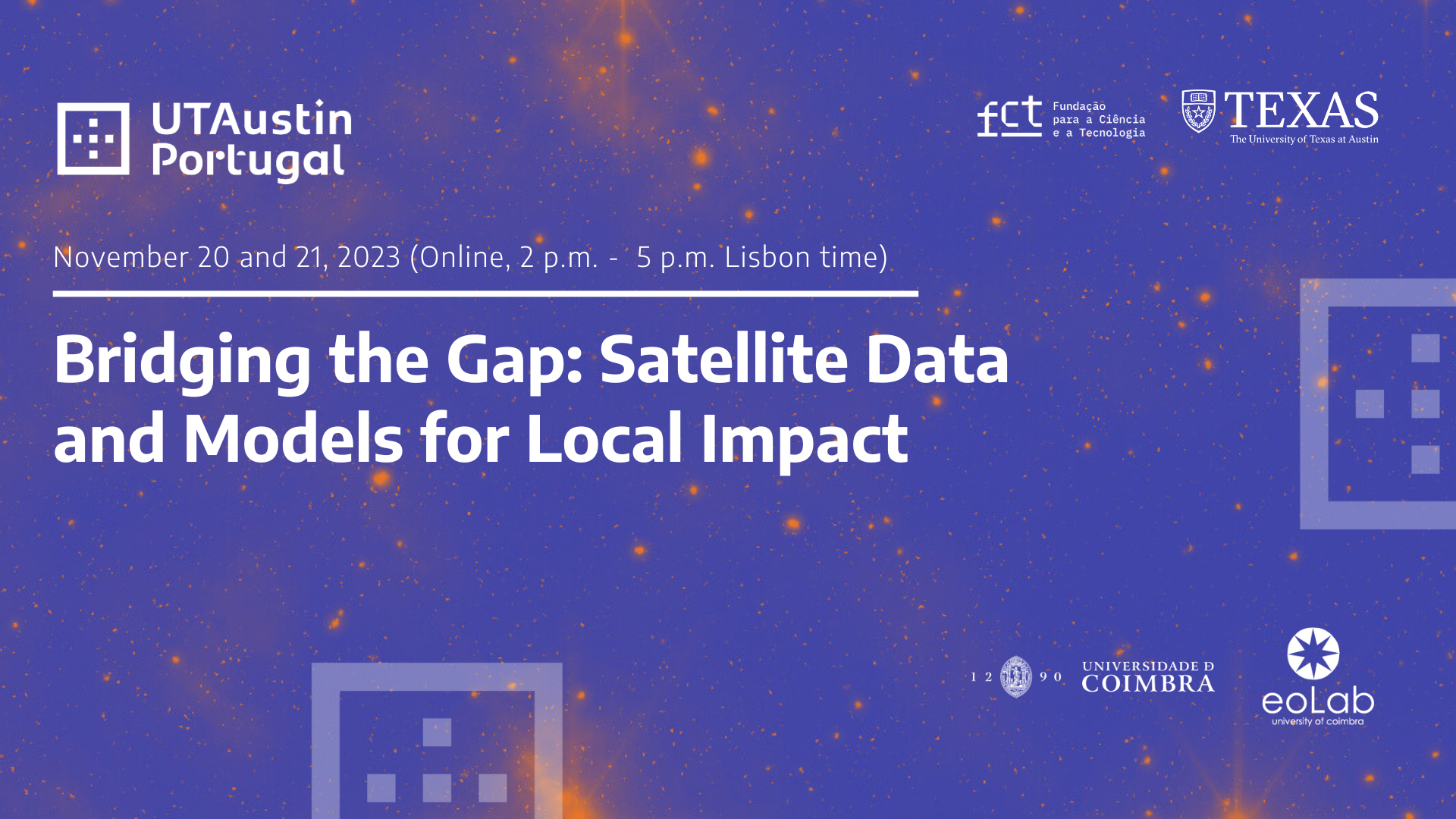 The UT Austin Portugal Program partners with the University of Coimbra and its Earth Observation Laboratory to organize a two-half-day online workshop on satellite data on November 20 and 21.
Unlocking the immense potential of Earth Observation and modelling data on a global scale is a powerful resource for addressing societal needs and fostering science diplomacy.
However, navigating this data-rich landscape comes with its own set of challenges, including barriers to data selection, discovery and access, or a correct understanding of the fitness for use of each product.
Coordinated by Dr Vasco Mantas, Director of the Earth Observation Laboratory of the University of Coimbra, and Dr Zong-Liang Yang, Professor in the Department of Earth and Planetary Sciences, Jackson School of Geosciences at UT Austin, this workshop provides a pathway to understanding and harnessing satellite data effectively. We will explore the methodologies and opportunities for utilizing global products—both satellite and model-based—for local, high-impact applications.
Date: November 20 and 21, 2023 | 2 p.m. – 5 p.m. (Lisbon time)
Platform: Zoom
Registration deadline: 

November 17, 5 p.m. (Lisbon time)

Tuition fees: Not applicable. Participation is free of charge.
General Information
Invited speakers from government agencies, academia, and industry will provide guidance to participants on state-of-the-art datasets, methodologies, and the pivotal role of global science in fostering stronger international connections. Representatives from key players in the industry will also discuss the opportunities and challenges presented by the products in the context of 'real-world' applications.
Examples covered will range from precipitation measurements from space, hydrological applications, ecosystem management, security, and urban planning. This workshop isn't just about theory; it's hands-on. We'll feature live demonstrations of cloud computing platforms to equip you with practical skills.
Participants in the workshop will be eligible to participate in a working group where you can contribute to elevating best practices, champion FAIR data principles, and drive Earth Observation applications for sustainable development.
For our participants in Portugal, this is your opportunity to connect locally and make the global insights even more applicable to your context.
In this course, you will…
Comprehend Data Selection and Discovery Principles.
Identify Best Practices for Product Development and Dissemination to Ensure FAIR Compliance.
Acknowledge the Role of Global Products, Including Their Limitations, in Driving Local High-Impact Applications.
Participate in Hands-On Demonstrations of Cloud Computing Resources (Google Earth Engine) Applied to Earth Observation.
Establish Connections with a Community of Product Developers and Application Experts to Foster Ongoing Growth.
Agenda

All times in Lisbon time | Time Zone Converter here.

November 20, 2023 
Session 1 | 2 p.m. – 3.30 p.m.
Session 2 | 3.30 p.m. – 4:45 p.m.
Day 1 Wrap-up | 5 p.m.
November 21, 2023 
Session 3 | 2 p.m. – 3:00 p.m.
Session 4 | 3 p.m. – 4:30 p.m.
Session 5 | 4:30 p.m. – 5:15 p.m.
Workshop wrap-up and next steps (working group setup) | 5:15 p.m. – 5:30 p.m.
Scientific Coordination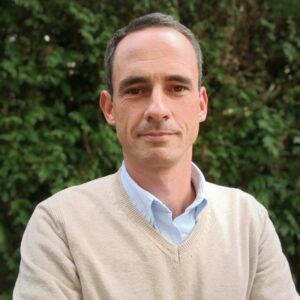 Vasco Mantas
Director of the Earth Observation Laboratory, University of Coimbra
Dr. Vasco Mantas leads the Earth Observation Laboratory (eoLab) at the University of Coimbra, Portugal, and is an international member of NASA's PMM Science Team. His research focuses on land surface-atmosphere interactions and change processes, harnessing diverse Earth Observation data for multidisciplinary research and applications. To ensure alignment with user needs and requirements, he regularly conducts ground validation and product characterization activities.
Beyond research, Vasco chairs the AGU Informatics DEI Committee, co-leads the GPM Mentorship Program, and mentors students and early career scientists from around the world. His vision is to contribute to an environment where scientists and communities work together for more agile, transparent, and informed decision-making processes.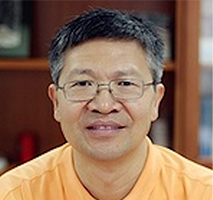 Zong-Liang Yang
Professor in the

Professor in the Department of Earth and Planetary Sciences, Jackson School of Geosciences

at UT Austin
Dr. Zong-Liang Yang is a Professor in the Department of Earth and Planetary Sciences at the University of Texas at Austin, holding the John A. and Katherine G. Jackson Chair in Earth System Sciences and the Getty Oil Company Centennial Chair in Geological Sciences. With over 220 peer-reviewed journal articles, he has a distinguished profile with a Web of Science h-index of 63 and a Google Scholar h-index of 74. Dr. Yang's research spans water, climate, and the environment, with a focus on land-atmosphere interactions, climate feedback, and applications like extreme weather prediction. His work, including terrestrial hydrological parameterizations and land surface models, is integral to leading modeling centers worldwide, contributing significantly to climate applications and accurate forecasting of extreme events like Hurricane Harvey. For detailed publications, visit his Google Scholar page.
Speakers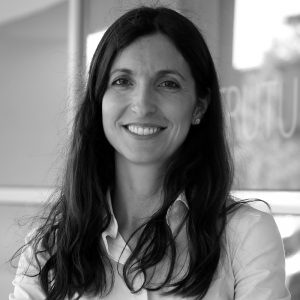 Andreia Passos
UT Austin Portugal Program's Executive Director in Portugal
Andreia started working at INESC TEC in 2006. Most of her journey in this organization was at the Center of Innovation, Technology, and Entrepreneurship, where she served as a consultant in the area of innovation management, working, in particular, with SMEs. She was also behind the inception and implementation of some of the Center's most important entrepreneurship support projects. In 2015, Andreia took over the coordination of a range of advisory and partnership services to help innovative European SMEs go international under the EU project Enterprise Europe Network at Inesc Tec. Between 2016 and 2018, Andreia was also the representative of the Portuguese consortium in the Enterprise Europe Network's Sector Group for Automotive, Transport, and Logistics.
Andreia started working as the Executive Director of the UT Austin Portugal Program in early 2019 and, since 2020, has led the INESC TEC's International Relations Service.
Andreia has a degree in European Studies (2001-2005) and a Master's degree in Sociology (2006-2008), both received from the Faculty of Arts of the University of Porto. She participated in several training programs in the areas of innovation management, entrepreneurship, and business process management.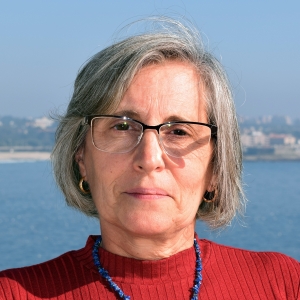 Luísa Bastos
UT Austin Portugal Program's Area Director for Space-Earth Interactions
Luísa Bastos is Principal Researcher at the Faculty of Sciences of the University of Porto. She holds a PhD in Surveying Engineering from the University of Porto. Her research is focused on GNSS based technologies, including the development of low-cost GNSS/MEMS systems, with applications to airborne gravimetry, mobile mapping and coastal and ocean dynamics. She has been involved in the establishment of the RAIA oceanic observatory and is presently interested in the development of multi-sensor marine technologies for sea-level, currents and wave height monitoring.
Retrieved from CIIMAR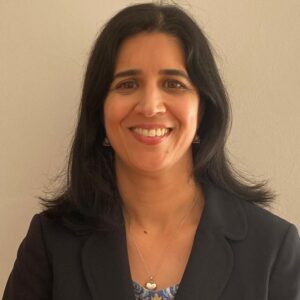 Sona Ramesh
Economic Officer, United States Embassy Lisbon
Sona Ramesh is an Economic Officer at the U.S. Embassy in Lisbon where she focuses on environmental, science, technology, and health issues. She previously served at the U.S. Embassies in Malaysia, South Korea, and India as well as at the Office of Chinese Affairs at the Department of State in Washington, D.C. Sona is the recipient of a Department of State Superior Honor Award for her efforts to build international collaboration on health and energy in Malaysia. Prior to joining the U.S. Foreign Service, Sona worked for global health NGOs, such as Family Health International 360 and the Global Business Coalition on Health, and also served as a policy advisor for the Government of Canada, focusing on child poverty programs and health care financing. Sona holds a Master of Public Policy from Harvard University and a Bachelor of Arts from the University of British Columbia.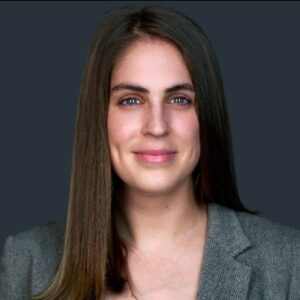 Ana Vaz
ESA Business Incubation Centre Portugal Manager, ESA Space Solutions Portugal
Ana Vaz has a Master's degree in Archeology and Landscape, specializing in ArcheoGeography. Has been a researcher at the Center for Archaeology, Arts and Heritage Sciences at the University of Coimbra since 2009. She participated in archaeological and heritage research projects in Portugal, Morocco, Syria and Iraq. In 2020, she began new duties as innovation manager in the Innovation Department of the Pedro Nunes Institute in Coimbra and 2022, she took over the management of the European Space Agency Business Incubation Programme Portugal, the largest incubation network of incubators supporting space related start-ups in Europe.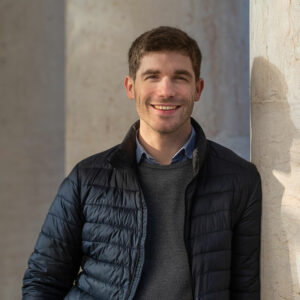 Joan Alabart
Industrial Relations and Projects Officer, Portugal Space
Joan Alabart is a Spanish MSc Civil Engineering from Universitat Politécnica de Catalunya who spent one year at TU Delft in an exchange program. He has over five years of experience in project engineering and project management in large international engineering projects (rail, road, maritime) combined with a life-long passion for space. This enthusiasm for the ultimate frontier together with his attachment to Portugal has brought him to Lisbon where he currently works as the Industrial Relations and Projects Officer at the Portuguese Space Agency with the focus on non-space applications. When not talking about the wonders that space brings to us, you might find him riding a flashy orange bike along the Tejo.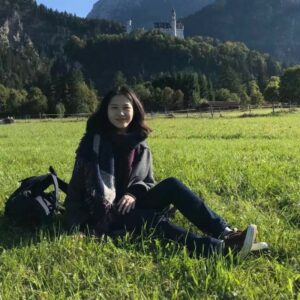 Xinxin Sui
PhD Student, Department of Civil, Architectural & Environmental Engineering, The University of Texas at Austin
Ms. Xinxin Sui is a PhD candidate in the Environmental and Water Resources Engineering program at UT Austin. She has been named as a Future Investigator in NASA Earth and Space Science and Technology (FINESST) since 2022. She works with prof. Dev Niyogi and prof. Zong-Liang Yang in the extreme weather and urban sustainability (TExUS) lab. Her doctoral research analyzes the urban influences on rainfall using remote sensing data. Prior to joining UT Austin, Sui was a research assistant at Peking University, China (2020), and the National University of Singapore (2019). She earned her Master's and Undergraduate degrees from TU Delft, Netherlands, and Jilin University, China. Her research interests encompass urban climate, hydrology, remote sensing, and machine learning.

Alex Sun
Senior Research Scientist, Bureau of Economic Geology, Jackson School of Geosciences,
The University of Texas at Austin
Dr. Alex Sun is a Senior Research Scientist with the Bureau of Economic Geology at the University of Texas at Austin. He received his MS and PhD in Civil and Environmental Engineering from UC Berkeley with a focus on water resources management. His research is focused on applying multi-disciplinary approaches to advance the current understanding of climate and environmental processes at multiple spatial and temporal scales. In particular, he has applied numerical and scientific machine learning tools to tackle complex water quantity and quality problems in surface/subsurface systems. A special focus of many of his recent projects is the development of online risk assessment and predictive analysis tools, helping to improve two-way communication between domain scientists and stakeholders.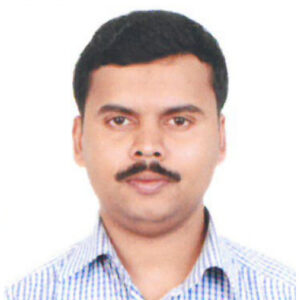 C.K. Unnikrishnan
Visiting Researcher, Department of Earth and Planetary Sciences, The University of Texas at Austin
Dr. C. K. Unnikrishnan is a visiting researcher in the Department of Earth and Planetary Sciences at the University of Texas at Austin and he is also an early carrier scientist in National Centre for Earth Science Studies Institute in India. His PhD topic was on land surface coupling variability on tropical monsoon. He has 25 peer-reviewed journal articles in meteorology. Dr. Unnikrishnan's research interests span tropical monsoon, heat waves, thunderstorms & lightning, with a focus on land-atmosphere interactions, and applications in natural hazards. For detailed publications, visit his Google Scholar page.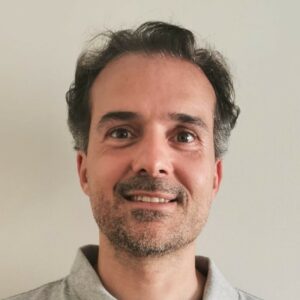 Tiago Hormigo
Co-Founder and Head of Space Business Development at Spin.Works
Tiago Hormigo has a Masters in Aerospace Engineering from the Technical University of Delft and a Degree in Aerospace Engineering from Instituto Superior Técnico. He specialized in automatic piloting of atmospheric re-entry trajectories on Mars and started his career as a Mars Express mission Analyst (at the European Space Agency). He has worked as an Autopilot Engineer on several missions and co-founded Spin. Works in 2008, where he is currently responsible for business development in the space sector. He was also vice-president of the Space Sector Commission in the AED Cluster (Aeronautics, Space and Defense) in the period 2021-2023.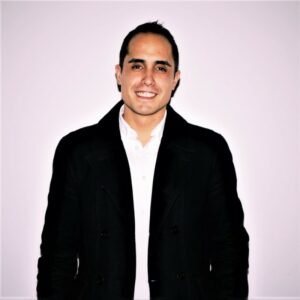 Jorge Cunha
Earth Observation Services Manager at Thales Edisoft Portugal
To be provided.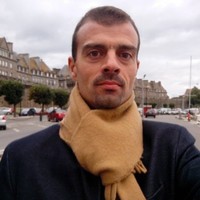 João Neves
Aerospace Manager at Thales Edisoft Portugal
To be provided
Sudhir Raj Shrestha
Physical Scientist, Technical Director NWS OWP Web and Data Service at the National Oceanic & Atmospheric Administration (NOAA)
Sudhir Shrestha is serving as the Technical Director for the National Oceanic and Atmospheric Administration (NOAA), National Weather Service (NWS), Office of Water Prediction (OWP) Web and Data Services program. In this role, he provides key support and leadership for the development and deployment of the Office of Water Prediction web and data services presence, including solutions on web and geospatial dissemination services in cloud and on-premise infrastructure to support the National Weather Service Water Resources Program. He also provides key technical support in developing system architecture design for the Hydrologic Visualization and Inundation Services (HydroVIS) project involving cloud deployment of National Water Model (NWM) and River Forecast Center (RFC) forecast visualizations, including inundation geospatial mapping services. As a part of the web/dissemination effort, he represents, collaborates, and creates strong stakeholder relationships with national, regional, and local partners in planning, deployment, and maintenance of national data dissemination and services. He also works with Office of Science and Technology Policy (OSTP), The White House to support an interagency effort on the Year of Open Science. He strives to make science and scientific information reachable to a larger community via American Geophysical Union (AGU), Eos magazine where he serves as Science Advisor for Informatics. He believes, Diversity, Equity and Inclusion is one of the important components of our work and life and Asian immigrants play an important role in government including NOAA. To foster the goal of DEIA (Diversity, Equity, Inclusion and Accessibility), he actively participates in DEIA efforts, including serving as Executive committee member of the NOAA Asian Employee Resource Group, which promotes and maintains diversity, inclusion, and equal opportunity for the advancement of Asian American and all underrepresented employees.
As an earth scientist, he strives to make geospatial earth science data open, easy to use with added value to large users with emphasis on the science community.
More information here.

Zhong Liu
Scientist at NASA; Research Professor at George Mason University
Dr. Zhong Liu is a research professor at the Center for Spatial Information Science and Systems (CSISS), College of Science, at George Mason University. He is a member of the NASA GES DISC Data Support Team to provide science and data support for NASA-JAXA TRMM, GPCP-3 and other global precipitation data sets. Over the years Dr. Liu has been working on data services and tools for fast and easy access of NASA high volume data products. He was the lead developer for the NOAA/NESDIS Interactive Multi-sensor Snow and Ice Mapping System (IMS) project. He initiated the TRMM Online Visualization and Analysis System (TOVAS), the very first instance of the NASA Goddard Giovanni family. He was the lead developer of the Hurricane Data Analysis Tool (HDAT) at the GES DISC Hurricane Portal, He is the Principal Investigator for "Integrate IPWG Validation Algorithms into TRMM Online Visualization and Analysis System (TOVAS)" and was a co-investigator of "Integrating NASA Earth Science Enterprise Data into Global Agricultural Decision Support Systems" and the lead developer of the global agriculture information system.
Retrieved from George Mason University.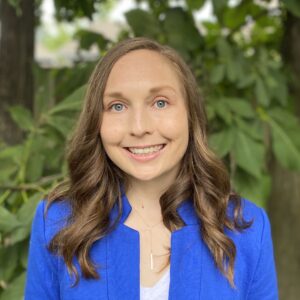 Andrea Portier
GPM Mission Applications Lead at NASA Goddard Space Flight Center
Andrea Portier works at NASA Goddard Space Flight Center in Maryland, USA, where she serves two roles: (1) as the Global Precipitation Measurement (GPM) Mission Applications Lead and (2) as the Atmosphere Observing System (AOS) Mission Applications Coordinator. In these roles, she leads engagement efforts with different stakeholder communities to understand and quantify how satellite precipitation data products are applied for decision-making as well as creates capacity building initiatives to promote and educate potential users about how NASA precipitation data can be used within their application activities to benefit their work and lives. Her engagement activities have expanded across the globe catering to various sectors and applications communities, bridging the gap between available satellite precipitation data and effective uptake and use of this data for informed decision-making processes.
Prior to working at NASA, Andrea served as a Science Assistant at the National Science Foundation in the Marine Geology and Geophysics Program. Andrea holds a M.S. in Geological Sciences from University of Florida, and received a B.S. and a B.A. from Ohio State University in Geological Sciences and International Studies.
Jürgen Decloedt
Business Developer at VITO Remote Sensing
As international business developer within VITO Remote Sensing Jurgen's main goal is to build the bridge between research and industry. Developing value for both VITO and our customers is what gives him energy.
After retrieving a master degree in Criminological sciences, Jurgen worked for Philips, TeleAtlas and TomTom in various commercial roles. From 2013 till 2016 he lead the Territorial Affairs business unit of an SME specialized in building software for local governments. In 2016 he joined our VITO Remote Sensing team.
Jurgen is passionate about customer experience and a true believer on the enormous potential of Remote Sensing for the industry
Retrieved from VITO Remote Sensing.
Claude Duguay
Professor at the University of Waterloo
Claude Duguay is a Professor in the Department of Geography and Environmental Management at the University of Waterloo, Canada, and a Visiting Professor in the Department of Earth Sciences at the University of Coimbra. He is also the founder and scientific advisor of university research spin-off companies H2O Geomatics (Canada) and Hydro-EO (Portugal). Claude has published extensively on the topics of remote sensing of the cryosphere and surface water, climate change, radiative transfer and lake modeling.
Claude has been an investigator of several projects of the European Space Agency (ESA) and the Canadian Space Agency (CSA). He is currently involved in 1) the development of the Terrestrial Snow Mass Mission (TSMM) concept of the CSA; 2) the Copernicus Imaging Microwave Radiometer (CIMR) Level-2 product and algorithm development, as a member of the Expert User Group; and 3) the development of the lake ice cover and lake ice thickness products in ESA's CCI+ Lakes project.
Alex Chunet
ESA representative to the World Bank
Alex Chunet is the European Space Agency Representative to the World Bank, hosted at GFDRR, and supports the coordination of collaborative activities under the ESA partnership and the joint Space for International Development Assistance initiative across the World Bank. He previously worked for the World Bank from 2017 to 2020 as a geospatial data scientist and contributed to the deployment of earth observation technologies and their application and adoption within World Bank operations and analytical pieces. Subsequently, he also led the development of the first geospatial strategy of the Agence Française de Développement (AFD). He holds a Master of Science from the London School of Economics, a Masters in Public Management from Sciences Po Paris, and has completed trainings from the MIT, the French Space Agency, and EUMETSAT in Data Science and Earth Observation technologies.
Retrieved from World Bank.