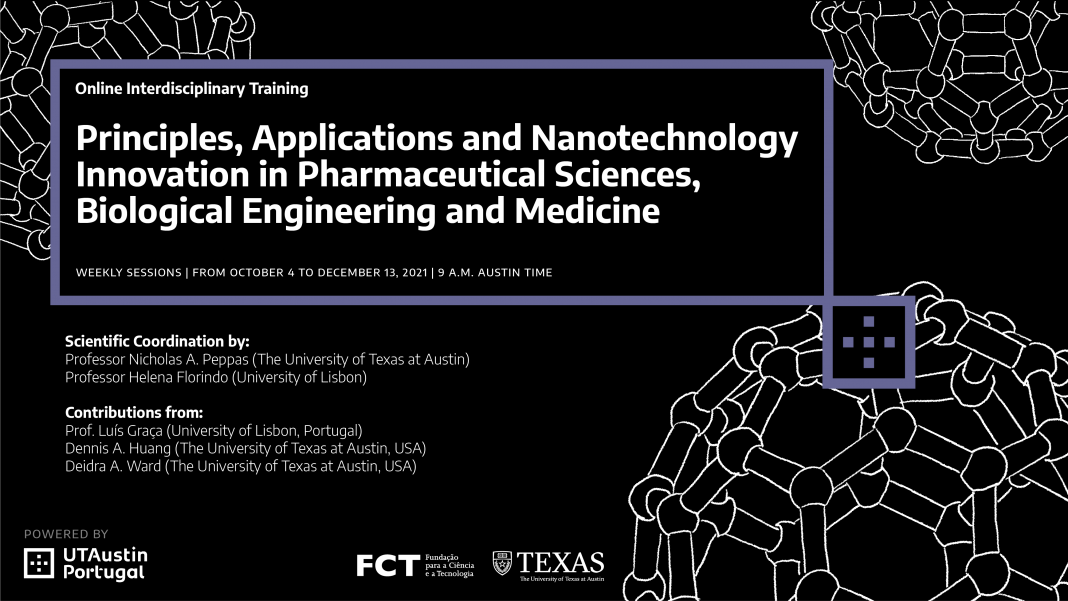 Interdisciplinary Training
Registrations closed
This online training program has been designed for young graduate and senior students, along with technical personnel and professors, who want to gain in-depth knowledge of nanotechnology to develop new biomedical and pharmaceutical systems or found technology-based startup companies. To make the most of this training program, participants are expected to have some academic knowledge of the topics the speakers will be digging into.
The aims of this advanced training program are:
– To provide the chemical and physical background of nanoscale systems with an emphasis on chemistry, preparation and physical properties;
– To design new nanotechnology-based systems for pharmaceutical and medical applications; and
– To demonstrate how innovations using nanoscale technology will provide new medical, biological and related products.
This 14-hour course consists of 12 online sessions, taking place from October 4 to December 13 at 9 a.m. (Austin time).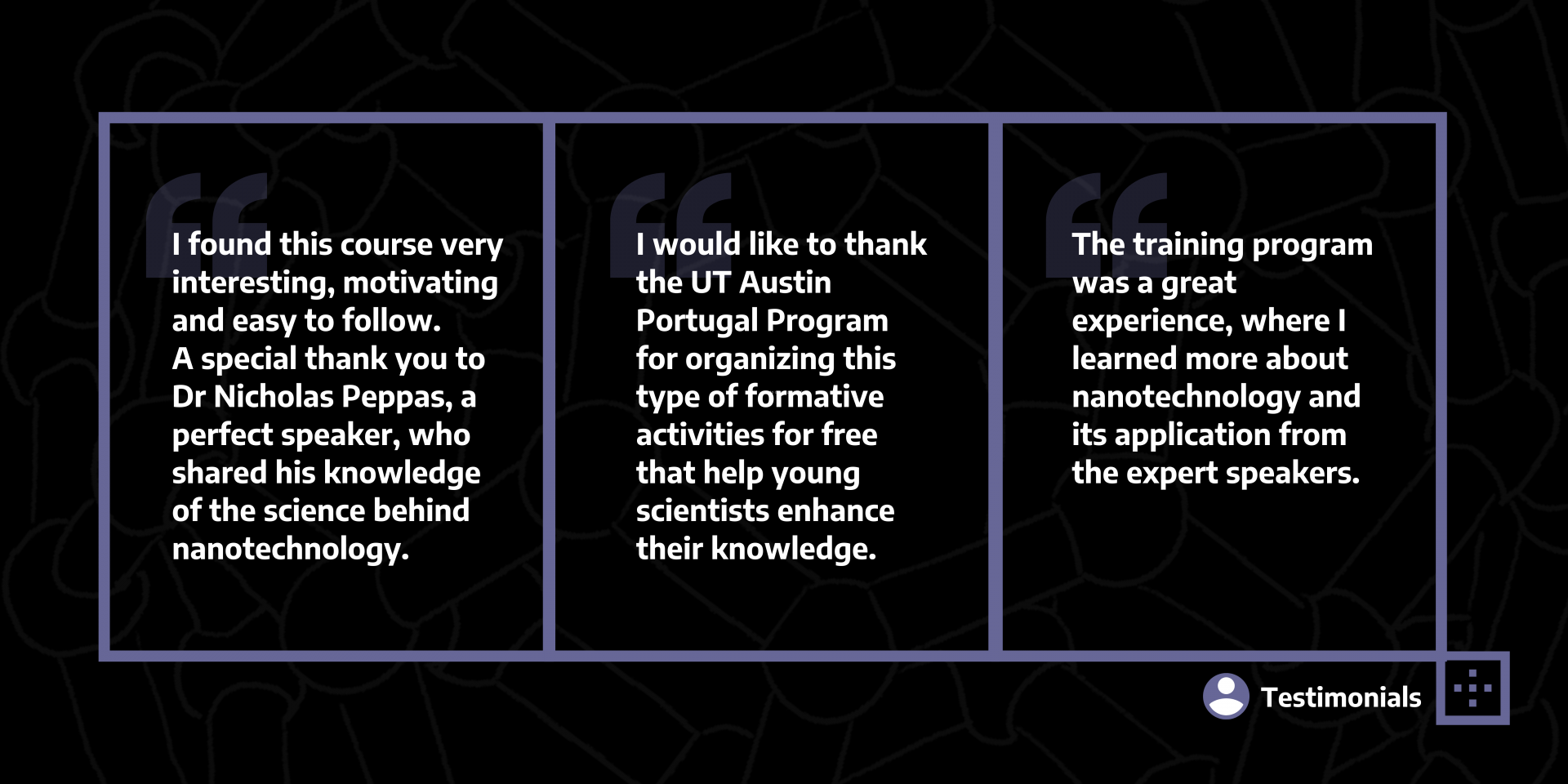 Agenda:
October 4 | Biomedical Micro- and Nanotechnology: Overview
November 15 | 

Advances in Diagnostic Devices

October 11 |

 Micro-/Nanofabrication – IC and non-IC Origins
November 22 | 

Nanotechnology for Immune Modulation

October 22 | Some Fundamentals of Biochemistry & Molecular Cell Biology and Physiology as Used in Nanotechnology
November 29 | 

Nanomaterials, Quantum Dots | Therapeutic Devices | Combination immunotherapy treatments | Nanoparticulate mediated cancer therapies 

October 25 |

 

Principles of Biomaterials in Nanotechnology

December 6 | 

Drug

Delivery Devices – Part I

November 3 |

 Principles of Biomaterials, Bionetworks and

Biohydrogels in Nanotechnology

| 

Micro-

and Nanofluidics
December 10 | 

Drug Delivery Devices – Part II | siRNA Nanotechnology 

November 10 |

 

Principles of Diagnostic Devices & Sensors

December 13 | The Future of Innovation in Nanotechnology
All sessions have a one-hour length, except for sessions on the 3rd and 29th November, which amount to two hours with a 10-minute break in-between. 
REGISTRATIONS CLOSED
If you wish to be put on our waiting list, please send us an e-mail to events@utaustinportugal.org
About the speakers: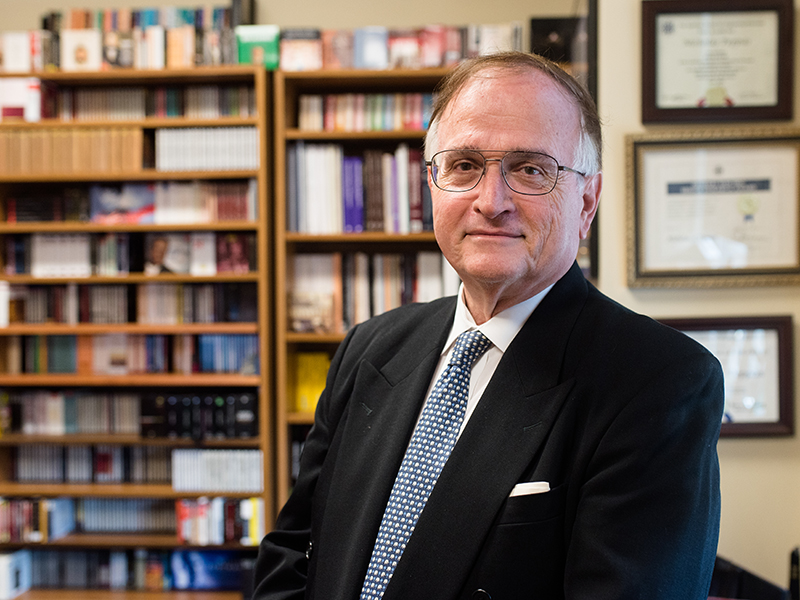 Nicholas A. Peppas is the Fletcher Pratt Chair of Chemical Engineering, Biomedical Engineering and Pharmacy at the University of Texas at Austin. He is also the Chairman of the Biomedical Engineering Department. Peppas is a pioneer in the synthesis, characterization and dynamic behavior of polymer networks, especially in their swollen form, known as hydrogels. He has been the most influential scientist in the utilization of hydrogels as biomaterials, in bionanotechnology and in molecular recognition processes. He is also the leading researcher, inventor and pacesetter in the field of drug delivery and controlled release, a field that he developed into a mature area of scholarly and applied research.

Helena Florindo was awarded the Habilitation title in Pharmaceutical Sciences in 2018 by the University of Lisbon. She graduated in Pharmaceutical Sciences in 2003 and concluded her PhD degree in 2008 in Pharmaceutical Sciences by the University of Lisbon, in collaboration with the University of London. Currently, she is an Assistant Professor with tenure and habilitation in the department of Pharmaceutics and Pharmaceutical Technology at the Faculty of Pharmacy, University of Lisbon. Since 2015, she is the head of the BioNanoSciences – Drug Delivery & Immunotherapy Research Group, at the Research Institute for Medicines (iMed.ULisboa), University of Lisbon.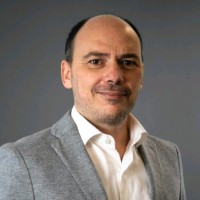 Luís Graça has an MD from the University of Lisbon, Portugal, and a PhD in transplant immunology from the University of Oxford, UK. He is currently Professor of Immunology at the University of Lisbon Medical School, directing a research group at the Instituto de Medicina Molecular. His most significant scientific contributions have been related to the field of transplantation and autoimmunity. Graca has worked on strategies to overcome transplant rejection, as well as in the induction of immune tolerance in autoimmunity and allergy.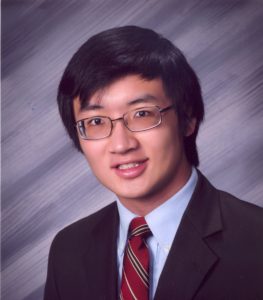 Dennis Huang joined the Laboratory of Biomaterials, Drug Delivery, and Bionanotechnology, in 2018 as a Biomedical Engineering PhD student. His research focuses on the development of intelligent, targeted nanoparticles for a synergistic immunotherapy treatment of colorectal cancer. Outside of the lab, Dennis enjoys playing basketball and tennis.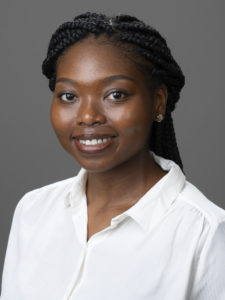 Deidra Ward joined the Laboratory of Biomaterials, Drug Delivery, and Bionanotechnology, in 2019 as a Chemical Engineering PhD student. Her research interests include developing nanoparticles for targeted miRNA delivery. Before joining the lab, Deidra received a B.S. in Chemical Engineering from Clemson University. Outside of the lab, Deidra enjoys music, drawing, and photography.
Important information:
– This online course is free of charge.
– To get the most out of this course, you are strongly encouraged to register for and attend all the course sessions to gain a complete understanding of the covered topics and use them to design new biomedical and pharmaceutical systems.
– Participants will be sent a link to the session 2 hours before the start time (9 a.m. Austin time).
– The registration period runs until September 30 (5 p.m. Austin time) unless all virtual seats have been taken earlier. Until September 10, we will be accepting registrations only from participants affiliated with Portuguese institutions or UT Austin. 
– From September 11 onwards, participants from Universities and Research Centres in the following locations may also register for the course, with seats being given on a first-come, first-serve basis: Spain, Italy, Greece, Slovenia, Serbia, and Portuguese-speaking countries. Participants from the University of Texas, San Antonio; and Texas State University (San Marcos) are also welcome to register during this period.
– Since this course is available globally, use this time zone converter to know what time the course is starting in your location.
– Additional information regarding access to all sessions will be provided to registered participants in due time.
For any further queries, please send an email to events@utaustinportugal.org.