Leonardo Azevedo spent 2 months at TACC to further develop his research background and engage with High Performance Computing techniques.  
With a Degree in Geological Engineering and a MSc. on Marine Geology and Geophysics, both from University of Aveiro, Leonardo Azevedo concluded his Ph.D. in 2013 with the development of novel geostatistical methodologies for geophysical data integration into subsurface Earth models (Técnico, University of Lisbon). He currently works as an Assistant Professor at Técnico Lisboa.
Last year, Leonardo learned about an open call and saw an opportunity to bring High Performance Computing into the Petroleum Reservoir Modelling Group at Técnico Lisboa, where he currently supervises Ph.D. students. He applied for the Advanced Computing Training Program, offered by the UT Austin Portugal Program, and was one of the selected candidates. "I expect to implement the lessons learned in this training program at my home institution and improve the existing technology", he stated at the time.
Between April and May 2019, Leonardo was at the Texas Advanced Computing Center (TACC), at The University of Texas at Austin, where he had the opportunity to learn and interact with TACC researchers and professionals.
After his return to Portugal, we talked to Leonardo about his experience and the work conducted in the centre that enables discoveries through the application of advanced computing technologies and solutions.
– What motivated you to apply for the Advanced Computing Training Program?
When I read about the Advanced Computing Training Program I thought this would be a great opportunity to learn more about high performance computing and to bring this expertise to my research group.
– Tell us more about the research work you conducted while at TACC and the research team you worked with.
During my two-month stay, I had the opportunity to work with Prof. Tan Bui-Thanh from the Department of Aerospace Engineering and Engineering Mechanics and Oden Institute for Computational Engineering and Sciences (ICES) and his team. In this period, we explored and implemented prototypes of efficient methods to tackle high-dimension inverse problem such as seismic inversion.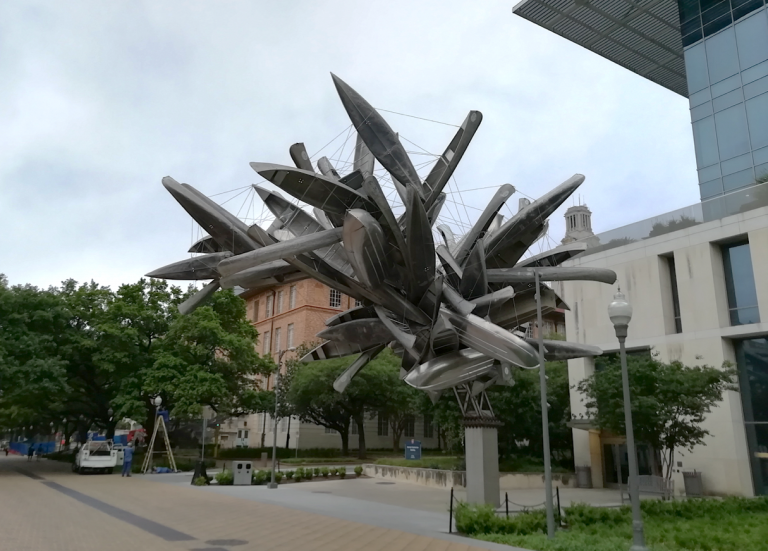 – In what way was participating in this training program important to your current research? And how do you think it will impact your work moving forward?
As complementary to my skills, the work developed within the scope of the training program opened doors to new research avenues. These new opportunities will be pursued in the future with my team and hopefully in joint research projects between both institutions.
– How would you describe the experience of living and working at Austin?
Austin is a great city to live and spend some time abroad. Everybody is friendly and you can move around easily with public transportation. For someone who enjoys live concerts this is the place to be in Texas!
– What would you say to future participants of the Advanced Computing Training Program? Any advice?
Enjoy this opportunity to learn as much as possible about their research topics but don't restrict to it. Make as much connections with researchers and professors as possible by visiting other groups and attending seminars. And take some days off to visit and enjoy the city.
– What are your expectations for the future?
I hope HPC will be routinely applied in my team and to deepen the relationship with Prof. Bui-Thanh's group by starting a joint research project as soon as possible.