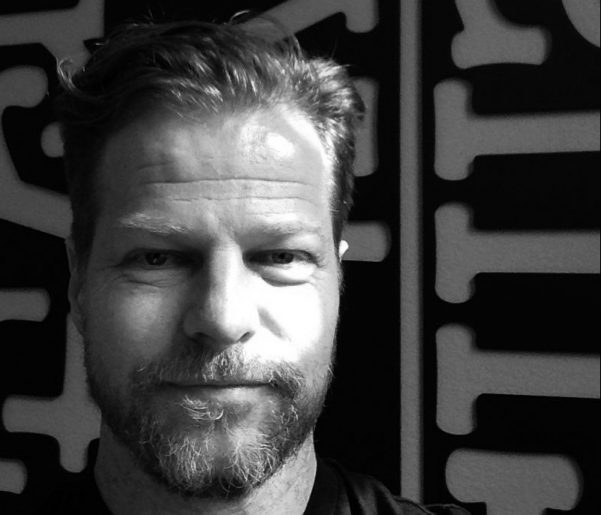 Brian A. Korgel is the Program's Area Director for Nanotechnologies at UT Austin. He is the Rashid Engineering Regents Chair Professor in the McKetta Department of Chemical Engineering at the UT Austin; Education and Outreach Director for the Center for Dynamics and Control of Materials (CDCM) Materials Research Science and Engineering Center (MRSEC), and he also directs the Industry/University Cooperative Research Center (IUCRC) for Next Generation Photovoltaics.
He has co-founded two companies, Innovalight and Piñon Technologies, and received several honors, including the 2012 Professional Progress Award from the American Institute of Chemical Engineers (AIChE) and the election to Fellow of the American Association for the Advancement of Science (AAAS).
The list of achievements goes on. Korgel's career path attests to his natural ability to navigate different areas of knowledge and move across the academic, industrial and entrepreneurial worlds, building bridges between them. Maybe that is why interdisciplinary research is almost second nature to him. We challenged him for an interview, where we got the chance to discover his many facets and hats.
When did you find out you wanted to graduate in Chemical Engineering?
I always really enjoyed science and math, and especially chemistry.  When I went to attend university, I wanted to major in one of these subjects and also make a contribution to society.  I felt like I could do that as an engineer with a focus on chemistry. I was also really interested in biochemistry and molecular biology, so my major was chemical engineering, but with a focus on bioengineering.  My research largely focuses on materials chemistry now.  It wasn't until graduate school that I discovered my passion for nanomaterials.  My research starting out in graduate school was very bio-focused, but since then I've moved away from biology, although I usually have a project or two related to bio going on in my group (Korgel Research Group).
You have become a distinguished researcher at a very young age. Your work marks "the intersection of nano & mesoscopic materials chemistry and complex fluids, tackling problems in lithium-ion batteries, photovoltaic devices and medicine." Can you explain a little bit more about your work in the area of nanomaterials chemistry and how you integrate different fields of knowledge?
I've always been really interested in interdisciplinary problems.  I've been fortunate because my research field in nanomaterials lends itself to this.  One set of nanomaterials can often be used to solve a number of different problems in different application areas.  For example, silicon nanomaterials can be used to make better batteries and they can be used to detect cancer.  Both very different applications, but using unique properties from the same materials.  And I love learning new things.  I'm very curious and am open to working with others in fields that in the beginning I know very little about.  I really like that and always seek out those opportunities.
You direct the Industry/University Research Center (IUCRC) for Next Generation Photovoltaics. Is it still challenging to bridge academia with companies?
Yes, it's challenging.  In academia, our objective is largely to create new knowledge for the benefit of many. Companies need to protect what they invent in order to retain a competitive edge and make money.  That can make it difficult sometimes to find appropriate research projects that benefit both academic and industry researchers.  But even so, there are many fundamental research challenges faced by companies and once a trusting relationship is developed, strong partnerships can be created between industry and university researchers.  The natural connection to commercial applications can help make academic research stronger and more relevant.  It's worth spending the time and effort to try to make it work.
Do you think that your entrepreneurial experience positively impacts your research and vice-versa? If so, in what ways?
Yes, it's had a tremendously positive impact on my research.  I learned so much, especially from the first company that I started.  That forced me to think much more clearly about the practical relevance of what I was doing and especially all that it takes to develop a commercial product from a preliminary discovery.  It's very difficult. It's influenced my approach to research.  I think I have a more practical approach than I used to.  I still like to dream and seek out new phenomena that don't necessarily have an obvious practical application, but at the same time, I'm always looking for the next nugget in the lab that could lead to the next company or commercial application.  I feel like I can also talk to industrial researchers more clearly because I understand their perspectives about the research.  I do also think that the way I approach my research has a positive impact on my entrepreneurial activities.  My group is extremely collaborative and this ability to collaborate with others is crucial when working to develop a commercial product or build a team in a new start-up.
During your professional journey, how and when did the UT Austin Portugal Program appear?
During the first phase of the Program, I was asked to organize a workshop in Braga focused on nanotechnology valorization.  At that time, the program was focused on technology transfer and digital media.  I had started two nanotech companies and had that experience to share and I also had a strong network of academic collaborators in Europe that I could call upon to speak at the event.  I had spent 8 months on sabbatical in Spain and had gotten to know one of the founding director of the International Iberian Nanotechnology Laboratory (INL).  This was before the INL building had been constructed.  The event was a great success.  When the UT Austin Portugal Program evolved into its second phase, there was a desire to add nanotechnology as a focused effort, so the directors asked me to help lead the creation of that effort.  I brought Professor Paula Vilarinho from the University of Aveiro onto the leadership team from the Portuguese side to help create the program. We worked really hard at that—reaching out to as many Portuguese researchers in nano that we could.  I think we did a good job and laid the groundwork for the expansion of the Program to what it is now in its third phase.
What are the highlights of your journey with the Program?
There have been many.  I've gotten to know so many incredibly talented researchers in Portugal.  I've gotten to know the country and experience the many great aspects of Portuguese culture and hospitality.  Several of my students have spent time in Portugal to do research and we have co-authored papers with several Portuguese research groups. I have also helped enable many other faculty and student exchanges between Portugal and UT Austin.  Many of my colleagues at UT Austin have now collaborated with researchers in Portugal and published joint papers.  That part has been very rewarding to me.
How does your artistic side fit in all of this?
During the second phase of the program when Digital Media was a major effort, there was a desire by the leadership in Portugal to find some collaborative research opportunities between Digital Media and Nanotechnology.  I had started collaborating with artists in my own lab and began to see the value and opportunities for artists and designers to collaborate with scientists and engineers more actively.  I tried to seed some new ideas and new collaborative efforts between the arts and sciences within the UT Austin Portugal Program.  I am still very interested in that topic.
Where do you imagine yourself 20 years from now?
Well, I'm hoping to be able to continue working until then.  I love what I do.  I like working with students and helping them grow and become successful.  Maybe I'll start another company or two during that time.  I think that there will still be really exciting research challenges in nanotechnology for another 20 years.  The opportunities in quantum information are extraordinary.  I'm very interested in interfacing electronic devices with humans—as in wearable and implanted devices. The interface with the brain is fascinating and full of opportunities.  And right now, I'm very focused on helping solve one of the world's greatest challenges, which is energy sustainability and reaching a zero carbon footprint.  I am hopeful that perhaps in 20 years, we will be getting close to reaching that goal.