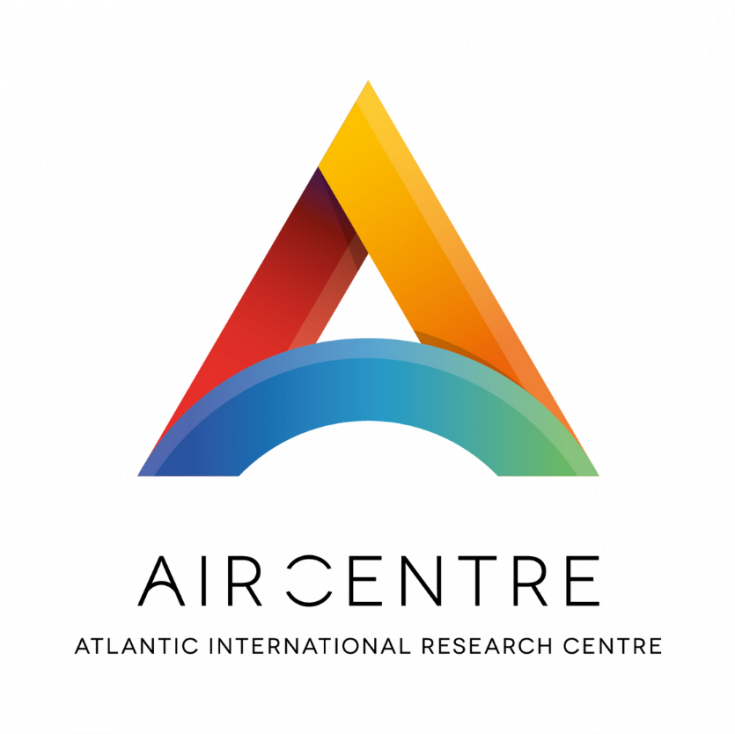 The Atlantic International Research Centre (AIR Centre) is an international collaborative organization that promotes an integrative approach to space, earth, climate, ocean and energy in the Atlantic Ocean. The AIR Centre seeks to address global challenges and local priorities in the Atlantic Ocean, supported by emerging technological innovations and advances in data science.
AIR Centre became a UT Austin Portugal Program's partner in the transition of FCT's International Partnership from Phase 2 to Phase 3, as Space-Earth Interactions and Advanced Computing became two prominent research areas of the joint venture with UT Austin.
Recently, we have spoken with AIR Centre's CEO, Miguel Belló Mora, about the organization's journey, its connection with the scientific community, and its ambitions.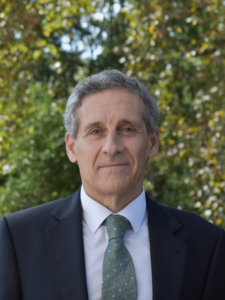 | | |
| --- | --- |
| Name | Miguel Belló Mora |
| Organization | AIR Centre |
| Role in the organization | CEO |
| Business area | Research and Innovation |
The formal establishment of the AIR Centre was first discussed in 2017. What was the idea behind its establishment, and how much it has evolved since then?
The Atlantic International Research Centre (AIR Centre) was established as an international non-profit organisation for the development of scientific and technological applications in the Atlantic region with the objective of promoting the creation of highly skilled jobs, paying particular attention to the study of ocean-space interactions and the development of sustainability solutions using Earth Observation from the space.
The AIR Centre has evolved in a significant manner in those initial years. Headquartered on Terceira Island – the Azores, the AIR Centre has been established as a distributed network that already includes several Americas countries (Brazil, Colombia, Mexico, United States). Europe (Portugal, Spain, United Kingdom, Norway), and Africa (South Africa, Nigeria, Angola, Namibia, Cape Verde, Morocco, São Tomé and Príncipe). The AIR Centre's mission includes activities of enormous scientific, economic and social impact, such as coastal erosion, protection of bays and estuaries, marine energies or mitigation of natural disasters.
The AIR Centre has also developed important technological infrastructures, such as an Earth Observation Laboratory in the Azores islands that includes an ESA_Lab (Laboratory of the European Space Agency), the Secretariat of the World Marine Biodiversity Observing Network (MBON) or a real-time receiving station for satellite data over Atlantic countries.
How is the AIR Centre-aligned with the United Nations Sustainable Development Goals?
The AIR Centre is perfectly aligned with the United Nations Sustainable Development Goals as the development of scientific and technological applications to help achieve those goals is the organisation's primary mission.
In this line, the AIR Centre has already started more than 20 projects in consortium with entities from associated countries (companies, Universities, Research Centers), won international competitions (national, European and intercontinental programs) on issues related to the oceans, such as desalination, offshore renewable energy, protection of marine ecosystems, detection of plastics in the oceans with satellites, ports of the future, coastal cities, aquaculture, etc. All those projects are perfectly aligned with UN Development Goals.
The AIR Centre comprises different stakeholders from the government, academia, research, industry, and civil society arenas – all with different competencies and skill-sets. How important is this architecture for AIR Centre's ability to fulfill its mission? What are the most challenging and rewarding aspects of bringing together all these different stakeholders?
The involvement of different types of stakeholders is of paramount importance to achieve the AIR Centre mission, as the global challenges that we are facing need a direct intervention of all players, government, academia and industry.
The most rewarding aspect of this architecture is the very positive reaction of all stakeholders to this holistic approach and the most challenging is to adapt the different interests and velocities of all actors and to keep connected such a complex network. The implementation of a variable geometry mechanism, where different stakeholders can assume different level of commitment, is a must to achieve global action. The network connection is guaranteed by the organisation of continuous events. We maintain continuous networking activities so that beneficial associations are established between institutions in member countries. In addition to High Level Dialogue events with the participation of the Ministers of all associated countries, we hold sessions every week called "Networking Fridays" with great experts on topics of interest to the Atlantic countries. Participation in these events reaches more than 120 countries, with several thousand people registered for the events.
The UT Austin Portugal Program encompasses two areas of knowledge that intersect with AIR Centre's lines of actions. I'm thinking about Space-Earth Interactions and Advanced Computing. What has been AIR Centre's connection with the UT Austin Portugal Program, and why do you think it matters?
The most important lines of cooperation of AIR Centre with UT Austin up to now have been the collaborations in the UT Austin Portugal's projects uPGRADE and MAGAL for the development of small satellites in constellations. We understand that the study of ocean-space-atmosphere interactions are of vital importance to mitigate global challenges like climate change, extreme weather, loss of biodiversity or ocean pollution. The use of small satellite constellation shall provide unique and unprecedented data with a high frequency, such that we can study the above interactions.
You are currently developing a constellation of small satellites (the Atlantic Constellation). Some of UT Austin Portugal's projects (uPGRADE and MAGAL Constellation) align with your goal of building earth observation systems from space. Why do we need observations systems in the first place? How can they help local communities become more resilient? And what are the challenges behind making small satellites constellations?
We are developing the Atlantic Constellation of small satellites to provide data from our oceans with unprecedented frequency. Every 2-3 hours we would have measurements with multispectral and hyperspectral sensors, with ship trackers and with 5G communications for IoT in the maritime area. This will have applications in fishing protection, aquaculture optimisation, biodiversity monitoring, tsunami warning or natural disaster mitigation. It shall also help local communities to become more resilient. The development of this constellation of 16 satellites would be carried out with the collaboration of several countries of the AIR Centre network that have already confirmed their interest. The most critical challenge is to coordinate up to 8 different countries to develop such a constellation.
Climate change is at the forefront of dozens of headlines today, and COP26 is happening now. How is AIR Centre addressing this international concern?
Climate change is one of the largest global challenges that we are facing these days. We plan to address this concern by developing a global observation framework that provides a full picture of the planet's health status, particularly the oceans. We call this framework the "Atlantic Pole to Pole Observation System of Systems" or APPOSS. Pole to Pole because the ocean is a single unit, and we can not isolate regions; everything that happens in the Arctic directly influences the Antarctic. Moreover, a system of systems because a single system can not give the whole picture, we need satellites, drones, vessels, underwater vehicles, etc.