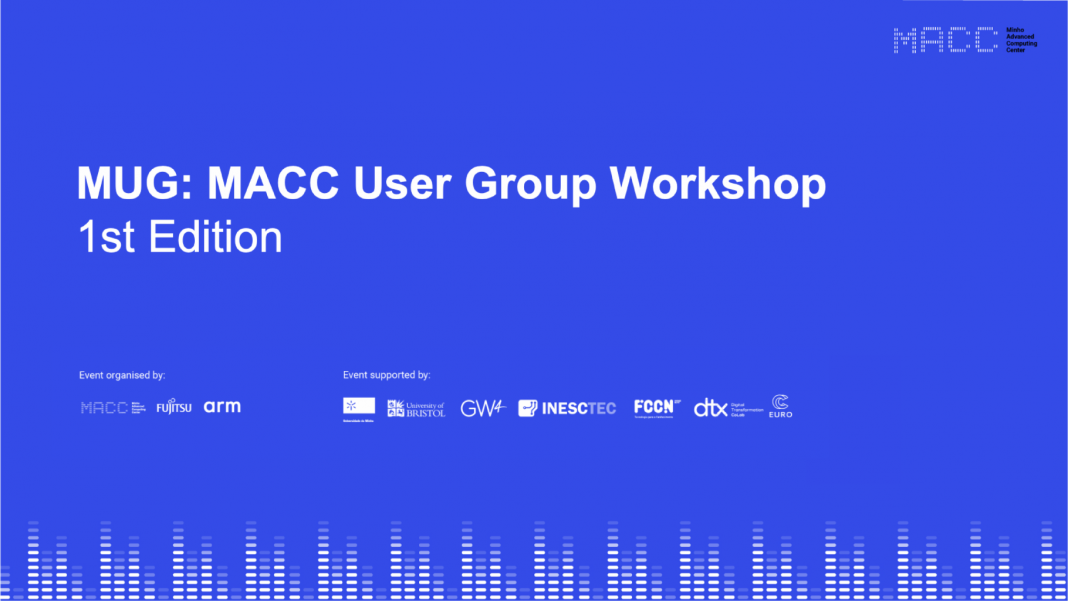 The Minho Advanced Computing Center (MACC), Fujitsu and ARM are promoting a MUG: MACC User Group Workshop at the University of Minho on June 15-18, 2021. This event will take place in a hybrid model.
Arriving in Portugal after the first Portuguese supercomputer, BOB, which was transferred from the Texas Advanced Computing Center to MACC within the framework of the UT Austin Portugal Program in 2019, Deucalion will be the new EuroHPC world-class green supercomputer to be operational in this advanced computing center.
The machine incorporates the same ARM-based technology (Fijutsu A64FX) used in the current fastest supercomputer in the world, the Japanese Fugaku.
Check the agenda below:
June 15, 16, and 17
Porting, optimizing and debugging code for the new processor
AI / ML / DL on the new processor
Hands-on labs, using the A64FX cluster from the Isambard ARM-based supercomputer, provided by GW4 and the University of Bristol
June 18
Inside the new MACC headquarters
Present your problem to MACC
If you want to learn more about Deucalion and MACC, do not miss this opportunity and submit your registration here!