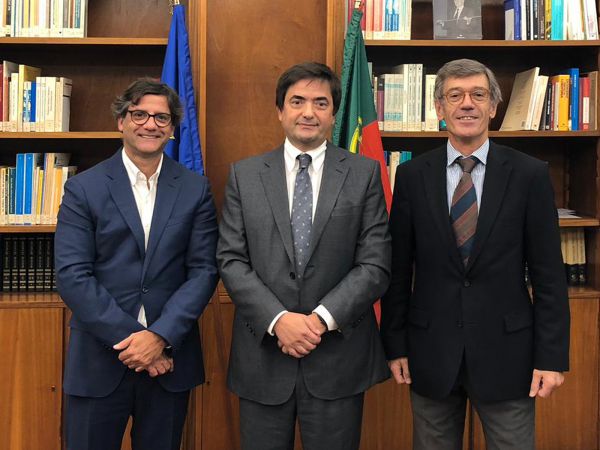 The new directors of the UT Austin Portugal Program were formally appointed on September 20th, at Fundação para a Ciência e a Tecnologia, in Lisbon.
The UT Austin Portugal Program, which has been renewed for another decade, will be headed by José Manuel Mendonça, INESC TEC President and Full Professor at Faculty of Engineering of University of Porto (FEUP), and Rui Oliveira, Member of the Board of Directors of INESC TEC and Associate Professor at University of Minho, and Sara Brandão as the executive director on the Portuguese side. From the University of Texas at Austin (UT Austin), John Ekerdt, Associate Dean for Research of the Cocrell School of Engineering will be the principal investigator and Marco Bravo, Executive Director of the Southwest NSF Innovation-Corps Node, from the McCombs School of Business, will be the co-principal investigator and executive director on the American side.
The UT Austin Portugal Program has its funding tripled, in comparison to the previous phase. The partnership addresses a number of forefront knowledge areas where scientists and companies in Portugal will engage with the University and other institutions in Texas in multidisciplinary education, research and technology transfer and commercialization.
"It is necessary to stimulate the scientific communities of both countries, just as it is necessary to attract Portuguese companies to collaborate in these research projects" José Manuel Mendonça added.
Each scientific area of the program will be led by a team of experts from both sides of the Atlantic. Rui Oliveira and Dan Stanzione (Texas Advanced Computer Center) will be the co-directors for Advanced Computing; José Marques (Campus Tecnológico e Nuclear of Instituto Superior Técnico – University of Lisbon), João Oliveira (Portuguese Oncology Institute) and (for the time being) John Ekerdt will lead the area of Medical Physics; Nanotechnologies will have Carla Silva (Centre for Nanotechnology and Smart Materials), Paulo Ferreira (International Iberian Nanotechnology Laboratory and IST) and Brian Korgel (Department of Chemical Engineering – UT Austin) as co-directors; and Luísa Bastos (Astronomy Observatory and Faculty of Sciences of University of Porto), Pedro Camanho (INEGI and FEUP) and Patrick Heimback (Institute for Computational Engineering and Sciences and Institute for Geophysics – UT Austin) will be co-directing the area for Space-Earth Interactions. Finally, the area of Technology, Innovations and Entrepreneurship will count on the expertise of João Claro (INESC TEC and FEUP), Teresa Mendes (Pedro Nunes Institute and University of Coimbra) and Marco Bravo at UT Austin.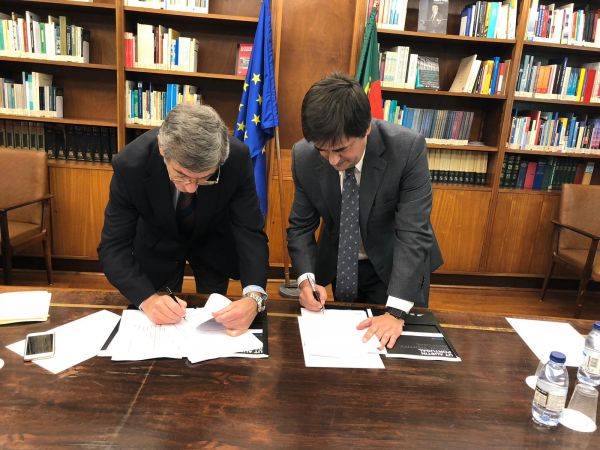 To maximize the impact of the results the Program intends to achieve, this international partnership will be supported by several companies including Abyssal, Deimos, Edisoft, Graphenest, IBM Portugal, Omnidea, PETsys Electronics, Tekever and Wavecom. These nine organizations, which have signed a protocol of collaboration with Fundação para a Ciência e a Tecnologia (FCT), are part of the Industrial Advisory Board of the Program, that will contribute with relevant guidelines and resources in the design and operation of the multiple initiatives to be implemented.
Through this partnership, the industrial affiliates commit themselves to strengthen the investment in Research and Development (R&D) and to create qualified employment by 2030.