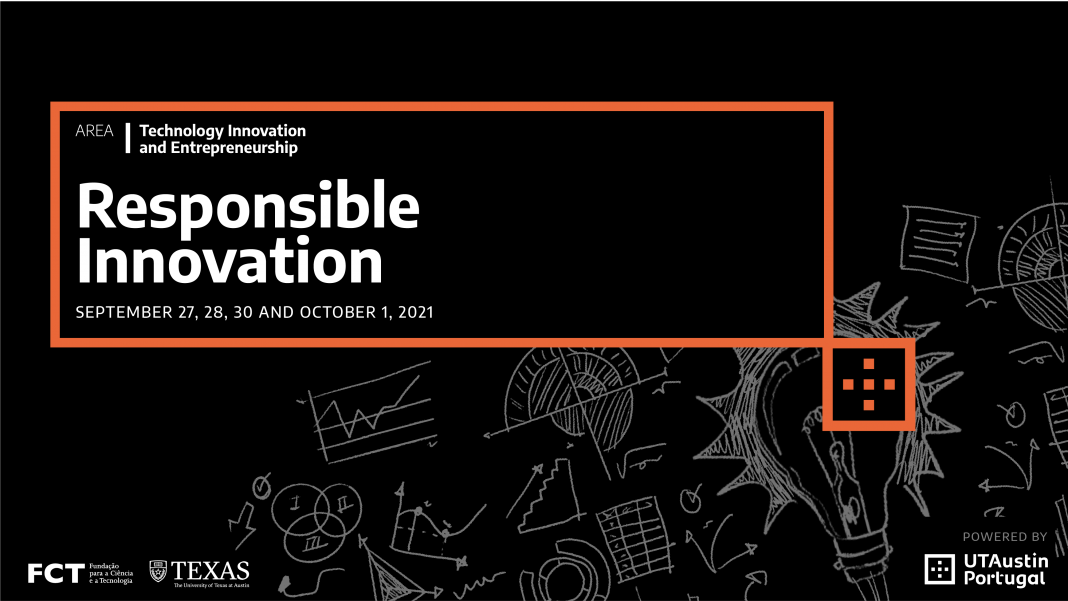 Responsible Innovation (Online Advanced Training)
Registrations closed.
It is widely accepted that enterprises, whether for-profit or not, rely on the efficiency of their innovation capabilities to fuel their growth. Innovation, therefore, is one of the key levers that determine the long-term success of organizations.
However, it is also widely known that innovation is a risky and expensive business, and most innovation initiatives fail in achieving their economic goals. This high unsuccessful rate could be even higher because the focus is predominantly on the economic and not on the social and environmental elements.
This training activity intends to present an integrated approach that aims to help for-profit organizations face these challenges. Businesses can use this formation to be better prepared to attract funds and cultivate responsible innovation initiatives. The responsible innovation approach is based on the strategic combination of three core disciplines: innovation management, circular economy, and sustainable development, through the application of agile methodologies and international standards.
This 12-hour course consists of nine online sessions, taking place on the 27th, 28th, 30th of September, and the 1st of October.
Agenda:
The Profit-Impact-Innovation paradox
Froy Aparicio, Chief Executive Officer & Founder, Nächstes Level
27 SEP | 2:00 pm (UTC+1)
Innovation for sustainable development
José Morais, Professor, ISPGAYA
27 SEP | 3:00 pm (UTC+1)
The Agile innovation model
José Santos, Professor and Faculty Head, ISPGAYA
27 SEP | 4:00 pm (UTC+1)
The ISO 56000:2020 (innovation management)
Rick Fernandez, Vice Chair US Technical Committee, IAOIP and ISO
28 SEP | 2:00 pm (UTC+1)
Strategic combination of Agile with other productivity frameworks
Fernando Almeida, Professor and Faculty Head, ISPGAYA & INESC TEC
28 SEP | 3:00 pm (UTC+1)
Measuring the impact of responsible innovation Workshop
João Monteiro, Professor, ISPGAYA
28 SEP | 4:00 pm (UTC+1)
Aligning management 3.0 with responsible innovation
Eduardo Espinheira, Manager and Founder, QA Value
30 SEP | 4:00 pm (UTC+1)
Tools and techniques used in Agile innovation
Pedro Carneiro, Head of WeSecure, WeMake
30 SEP | 6:00 pm (UTC+1)
Towards a business case for responsible innovation
Fernando Almeida, Professor and Faculty Head, ISPGAYA & INESC TEC
1 OCT | 4:00 pm (UTC+1)
About the speakers: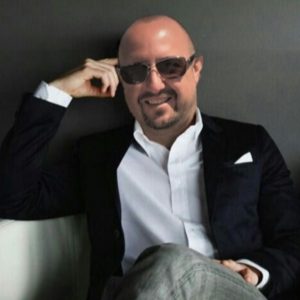 Froy Aparicio received his formal education at the Instituto Tecnológico Autónomo de México with a Master in Business Administration, and a Bachelor's in Electronics Engineering from Universidad Autónoma Metropolitana. He has spent his life building and scaling businesses and helping corporations grow. He is currently offering advice in the areas of strategic planning, responsible innovation management, and operational excellence through his management consulting firm, Nächstes Level. With over two decades of experience across multiple industries such as engineering, healthcare, infrastructure, high-tech, and environmental, he has gained many insights and perspectives.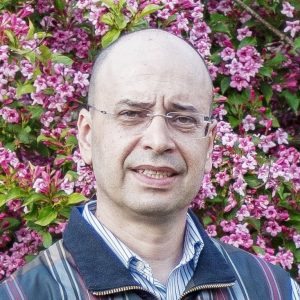 José Carlos Pereira de Morais has a PhD in Sociology by FLUP, University of Porto, Portugal, since 2010. Professor at ISPGAYA, Portugal, since 2012, directs the Psychology, Education and Culture magazine. Researcher in the CEOS.PP, since 2014 has assumed the presidency of the Technical-Scientific Council of the ISPGAYA, combining activities in institutional management bodies with the teaching activity that started in 1997, after completing the master's course in Sociology, also by FLUP. Between 2012 and 2020, he was an adjunct professor at the Polytechnic Institute of Porto, Portugal.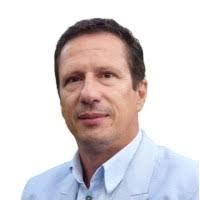 José Duarte Santos his PhD in Management. Between 1987 and 2002, he has played various roles in sales, marketing, and management of companies in the information technologies sector. From 2003 to 2018, performs functions of management and marketing consultant. Since 1999 he has been a professor in higher education in Portugal in the field of management and marketing at the ISPGaya-Instituto Superior Politécnico Gaya. He is also a researcher at the CEOS.PP-Centre for Organisational and Social Studies of Polytechnic of Porto, Portugal.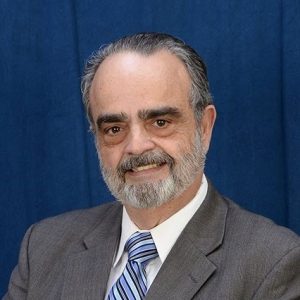 Rick Fernandez is President of 20-20 Innovation, Inc. He has over 30 years' experience in the area of Innovation and Operations, leading Innovation Efforts in multiple industries ranging from Manufacturing, to Service and Government. Rick is currently serving as the Vice-Chairman for the US TAG for TC-279 Innovation Management System that is developing the new Innovation Management System Standard Series ISO 56000. He is an examiner for the Malcolm Baldrige National Quality and Performance Excellence Award and a Senior Examiner for Florida's Sterling Award for Performance Excellence.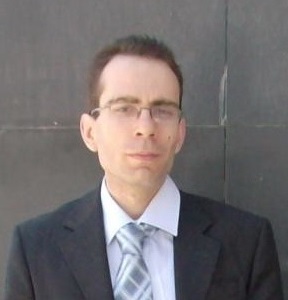 Fernando Luís Almeida has a Ph.D. in Computer Science Engineering and a MSc in Innovation and Entrepreneurship from the University of Porto. He has worked for 15 years in several public and private institutions as researcher, software engineering, project manager and business manager. He is a founder member of the International Association of Innovation Professionals (IAOIP) and co-founder of Responsible Innovation Framework (RIF). He has more than 180 scientific publications in the field of innovation management, entrepreneurship, and information systems.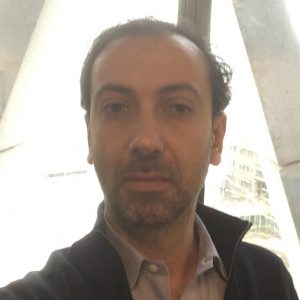 João Monteiro is an associate professor at ISPGAYA. He is also an invited professor at the University of Lodz (Poland) and at IPVC (Portugal). He holds a PhD in Management (at IUL-ISCTE in Lisbon), a MSc in Finance (at UCP-CRP in Porto), and a BSc in Economics (at FEP in Porto). Besides teaching, he is in charge of the International Office at ISPGAYA and he is also the CFO at CEP (a private corporation).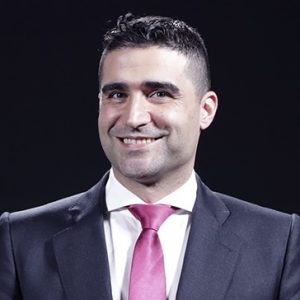 Eduardo Espinheira is a Management Consultant, Facilitator, Manager and Public Speaker. He leverages individuals and teams to achieve excellence through people engagement, change management with best-practices adoption. He is the author of the MngtBugs & MngtFixes concepts, the Human Management Newsletter, and the Machiavellian PM character. He studied Computer Engineering at the Faculty of Engineering of the University of Porto (FEUP), Marketing at Católica Porto Business School (CPBS) and Entrepreneurship at Porto Business School (PBS). He was a professor at the IPP School of Technology and Management and is currently a professor at the Porto Business School.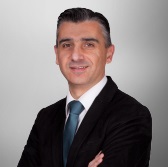 Pedro Carneiro is a founding partner, director and CISO of WeMake – Information Technologies, since 2002, where he accumulates functions as Software Project Manager. He is director of WeSecure-Cibersecurity and Forensic Analysis, where he belongs to the fellowship of computer forensic experts in the area of secure software development. He is currently DPO in public and private organizations. He is a specialist professor in the field of Computer Science, and has been teaching since 2010 subjects on Information Security, Cybersecurity Audit, and Privacy and Data Protection.
Important information:
– This online course is free of charge.
– To get the most out of this course, you are strongly encouraged to register for and attend all the sessions.
– The registration period runs until September 24 unless all virtual seats have been taken earlier. Until September 10, we will be accepting registrations only from participants affiliated with Portuguese institutions or UT Austin.
– Participants from institutions located elsewhere may apply for the course from September 11 onwards, with seats being given on a first-come, first-served basis.
-Since this course is available globally, use this time zone converter to know what time the course is starting in your location.
-Additional information regarding access to all sessions will be provided to registered participants in due time.
For any further queries, please send an email to events@utaustinportugal.org.