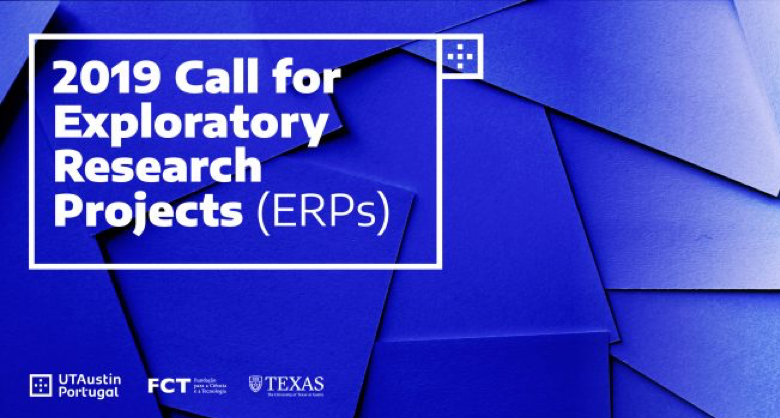 The Fundação para a Ciência e a Tecnologia, I.P. (FCT) announces its 2019 call for Exploratory Research Projects (ERP) under the UT Austin Portugal Program.  
The ERP Call intends to assist teams of researchers from non-corporate entities of the National Scientific and Technology System and The University of Texas at Austin (UT Austin), by bootstrapping high-impact potential research activities in the scientific areas of the UT Austin Portugal Program and aligned with strategic international R&D agendas. The call is now open until December 17!
Submitted projects must aim at stimulating and promoting Portugal's competitiveness and innovation capacity in Science and Technology (S&T) in one of the following areas:
Advanced Computing (High Performance Computing, High Throughput Computing and Quantum Computing);
Medical Physics for Emerging Cancer Therapies;
Nano Materials for New Markets;
Space-Earth Interactions.
For further details and submission infomation, visit our Opportunities page.
Please note the information provided in this page does not replace the reading of the official announcement and related documentation, available at FCT's website.