Title

Next-generation Nanomaterials to Sensitize Breast Cancer to Immunotherapy

Reference

UTAP-EXPL/NPN/0041/2021

Scientific Area

Nano Materials for New Markets

Funding (PT)

50 000 EUR

Funding (US)

49 999 USD

Leading Institutions

University of Lisbon, PT

Department of Biomedical Engineering, Cockrell School of Engineering, USA

Duration

12 months 15 months

Start date

April 6, 2022

End date

April 5, 2023 July 5, 2023

Keywords

Nanotechnology, Immunotherapy, Breast cancer metastases, Biomaterials, Vaccines
What is NxGNanoTher about?
In 2021, breast cancer became the most common cancer globally. Breast cancer brain metastases (BBM) are the second most common cause of brain metastases, and often appear one decade after the successful treatment of the primary tumour.
Despite disruptive immunotherapies, brain metastases remain urgent unmet medical needs. Immunotherapy activity in the brain has not been extensively studied, but emerging evidence indicates that it has been impaired by critical biological features of this organ. Cancer-related inflammation promotes an aberrant myelopoiesis that leads to the accumulation of Myeloid-Derived Suppressor Cells (MDSC), which are further recruited to the tumour microenvironment (TME). This defective myeloid cell development alters the differentiation and physiological role of dendritic cells (DC), which will present impaired antigen presentation, driving T-cell transcriptional programs towards T-cell anergy and exhaustion. Both MDSC and regulatory DC were indeed found within breast cancer and correlated to decreased survival of those patients.
NxGNanoTher is an exploratory proposal that aims to develop a novel multifunctional dual nanomaterial-based immunotherapy to re-educate tumour-immune cell interaction to achieve an effector host immunity against BBM.
What critical challenges is
NxGNanoTher
addressing regarding breast cancer brain metastases?
Patients diagnosed with BBM most often have a life expectancy of less than one year and therefore the development of effective therapeutic approaches must be devised.
Cancer vaccination led to promising outcomes in glioblastoma and metastatic melanoma patients, following the intra-tumoral administration of the toll-like receptor (TLR) ligand CpG mixed with neoantigens. Despite the potential of DC cellular-based immunotherapies, these are complex and expensive.
Therefore, the NxGNanoTher team aims to develop a carrier suitable to deliver combinations of immune potentiators directly to DC in vivo, thus leading to an effector immunity able to prevent BBM.
How does
NxGNanoTher propose to treat BBM and increase survival?
Through a new off-the-shelf multi-targeting immunotherapy based on nanomaterials to re-educate host immune response against BBB. In contrast to conventional therapies targeting tumour cells, the research team will address the hypothesis that an NP targeting DC function and modulating MDSC within TME can be effective dual immunotherapy against BBM by overcoming non-responsiveness dysfunctional T cells.
How will NxGNanoTher impact cancer research?
NxGNanoTher addresses a complex microenvironmental landscape largely unknown by creating a nano-immunotherapy that will remotely re-shape the immune microenvironment at breast cancer niche. If successful, NxGNanoTher will certainly open new lines of research to guide the design of effective immunotherapeutic approaches able to re-shape tumour TME stroma plasticity to endogenous immunity towards the re-establishment of tumor latent state.
New off-the-shelf multi-targeting immunotherapy based on nanomaterials;
Scientific and technological knowledge exchange between project team members, in particular through the engagement of young researchers from different yet complementary research fields in project activities;
Two publications in high-impact factor journals;
Dissemination of results through participation in international conferences, without compromising the exploitation strategy.
Papers and Communications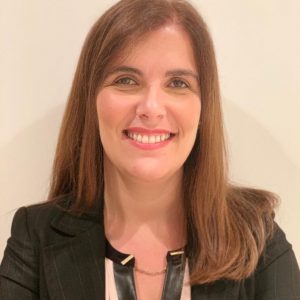 Principal Investigator in Portugal (Departamento de Farmácia, Farmacologia e Tecnologias em Saúde, Universidade de Lisboa)
NxGNanoTher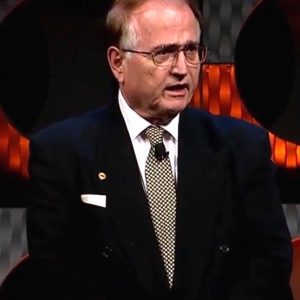 Principal Investigator at UT Austin (Department of Biomedical Engineering, Cockrell School of Engineering)
ImmuneNanoVac
NxGNanoTher
Other team members in Portugal: Luís Graça (co-PI; IMM)
Other team members in Austin: Dennis Huang (UT Austin)
Starting in 2022, eight new teams of researchers from Portugal and UT Austin will be working on initiatives supporting research in exploratory and emerging themes across nanotechnologies,...