The workshop 'Tackling Observation Challenges in the Atlantic: The case of small satellite constellations' was coordinated by AIR Center and +ATLANTIC with the support of the Program.
The rise of the New Space movement along with the desire to standardize low-cost sensors  and integrated information systems, plus the potential demonstrated by the application of Artificial Intelligence and Big Data technologies to data management, has led to unprecedented interest in small satellites and their application to Earth Observation and interconnectedness.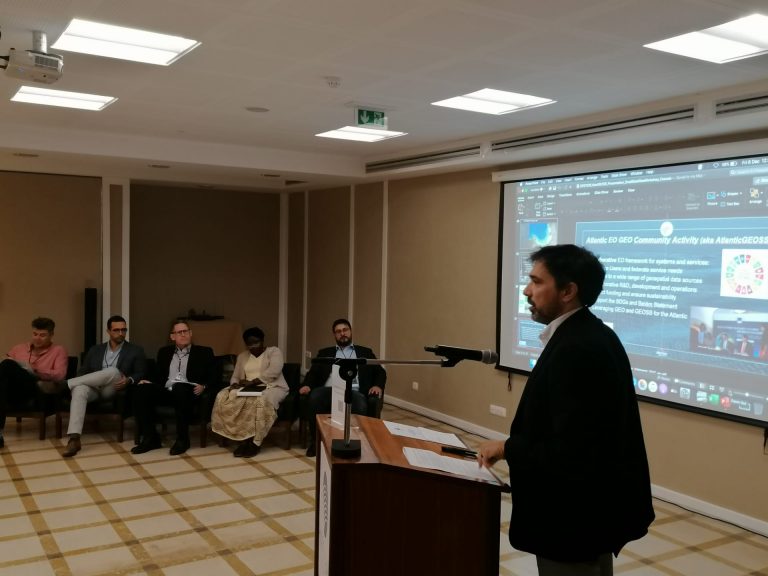 Following the Victoria Island Declaration of April 2019, the AIR Centre organized, alongside +ATLANTIC and the UT Austin Portugal Program, this technical workshop, held at Hotel Baia, Cascais, on December 6. The event was aimed at technical representatives and stakeholders of Atlantic nations interested in sharing their views on present efforts while discussing potential baselines for constellations of small satellites and their sensors.
Examples of precursor work and lessons learned were presented with a view towards setting up follow-up joint work on technical requirements and development. Industrial affiliates of the UT Austin Portugal Program Deimos and TEKEVER presented the projects NextGEOSS and INFANTE, respectively.
The workshop led to the production of a report that should inspire new collaborative efforts in this area at an international level.