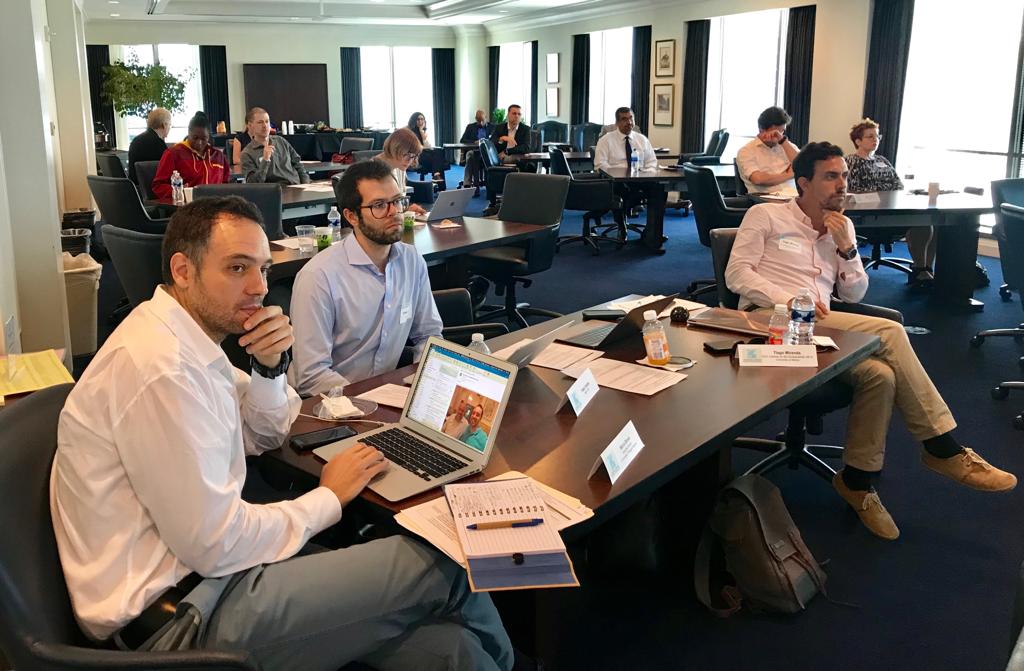 The UT Austin Portugal Program participated on the 2019 Southeast International Innovation & Commerce Summit: Energy, Ocean Economy and Sustainable Development, which was held at Charlotte, North Carolina, from September 10 to September 11.
Rui Oliveira, National Co-Director of the UT Austin Portugal Program, and Marco Bravo, Executive Director of the Program at Austin, were the partnership program's representatives who attended the event.
The purpose of the event was to discuss several challenges in the area of ​renewable energies, particularly relevant to the objectives of the AIR Center and in close relation to the UT Austin Portugal Program's Space-Earth Interactions area. This way, the event helped to establish partnerships with academia and industry in North and South Carolina, bearing in mind the creation of an AIR Center hub. Other continuity initiatives are also scheduled for Austin and State College (Penn State University).
During the two-day event, different public and private sector executives and innovators from the European Union, West Africa and South America had the opportunity to interact, to share points of view regarding interrelated areas such as energy policy, ocean economy, international trade and sustainable economic growth, and to debate potential threats.
The 2019 Southeast International Innovation & Commerce Summit also had as keynote speakers Manuel Heitor, Minister for Science, Technology and Higher Education of Portugal (remote), José Paulo Esperança, Vice President of the Portuguese Science and Technology Foundation (FCT) (represented by José Moutinho from the AIR Center), Jerry Miller, President of Science for Decisions LLC and former Assistant Director for Ocean Sciences in the White House Office of Science and Technology Policy, and Lori Collins, Environmental Programs Consultant to the N.C. Department of Environmental Quality.