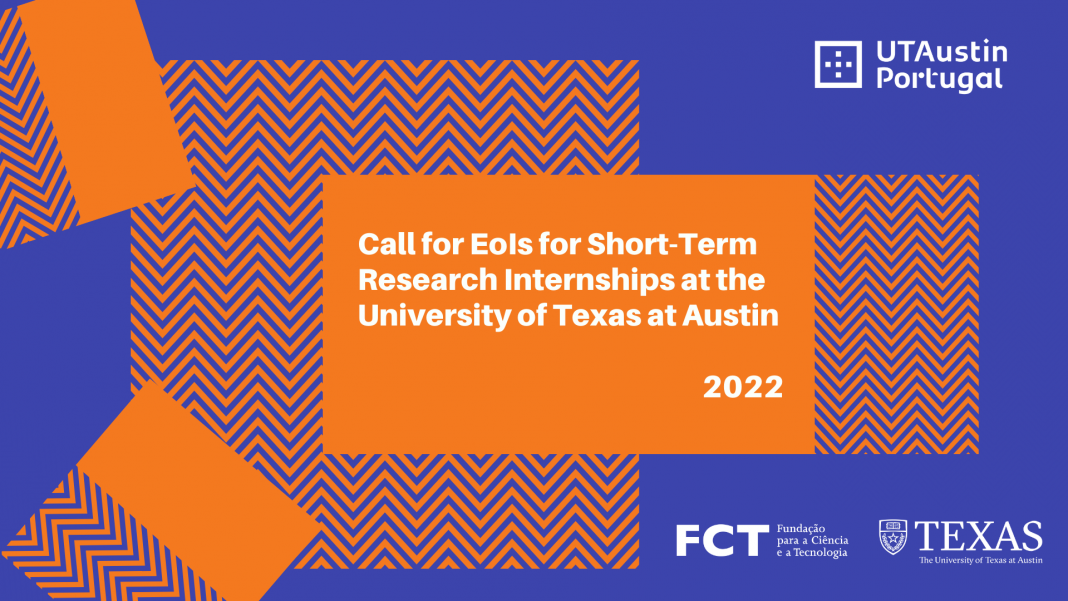 Applications are open between April 27 and June 13, 2022 
Support for research mobility between Portugal and The University of Texas at Austin has always been one of the Program's hallmarks. It has allowed many researchers to have, for the first time, an opportunity across borders, establish long-standing relationships with peers on the other side of the Atlantic and develop an international mindset.
Almost four years since the launch of the last call for research exchanges, and after a halt dictated by the pandemic, the UT Austin Portugal Program is excited to open a call for Expressions of Interest for Short-Term Research Internships at UT Austin.
This call is aimed at faculty, researchers, or Master's and PhD students affiliated with a Higher Education Institution, R&D center or an R&D-performing company established in Portugal who are looking to carry out research activities under the supervision of a UT Austin expert in one of the following areas: Advanced Computing, Medical Physics, Nanotechnologies or Space-Earth Interactions.
Between September and December 2022, selected applicants will have the chance to develop their research work in one of the best public universities in the United States and immerse themselves in the exhilarating culture of UT Austin's campus. The Program will offer financial assistance within the conditions set out in the call announcement.
Candidates must submit their Expressions of Interest until June 13. The relevant information and documentation related to the application are available here.
If you are curious about what a typical day in the life of a researcher in one of our exchange programs looks like, get to know the story of João Dias, who integrated the Visualization group at TACC from October to December of 2019 during the Program's Intensive Advanced Computing Training Program. If you imagine yourself in a similar experience, this opportunity is definitely for you!