Space-Earth Interactions
Summer School
iSea Summer School
June 17, 2019

|

June 19, 2019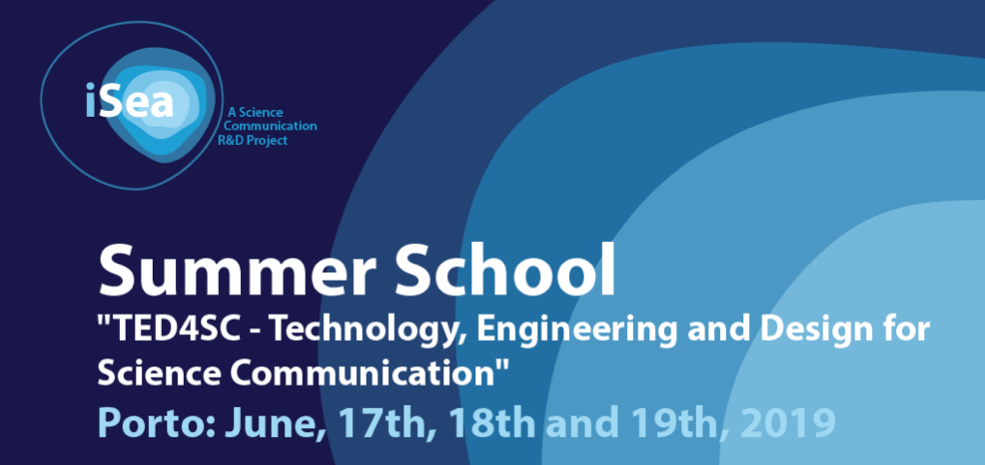 iSea Summer School "TED4SC – Technology, Engineering and Design for Science Communication", will he held at Faculty of Sciences, between June 17-19, 2019.
Project
The iSea is a FCT funded project, aiming to communicate science on the Azores deep sea, through an immersive visual reality experience. This project is developed by a multidisciplinary team from social and natural sciences, design and engineering.
Summer School
The iSea Summer School aims at presenting and giving the chance of using some of the tools from the Project, thought workshops, lectures and roundtables on science communication, evaluation of science communication and virtual reality.
See the full program here.
Registration
Registration for the workshops on June 17 and 18 requires payment. The registration allows to participate in both workouts, but if participants wish, they may only register in one. There are only 15 seats available in each workshop.
Participation in the conference on June 19 is free, but requires prior registration up to the limit of available seats (60 seats).
Recommendations
All students must bring a laptop.
For questions and concerns, please send an email to teresa.aguiar@fc.up.pt