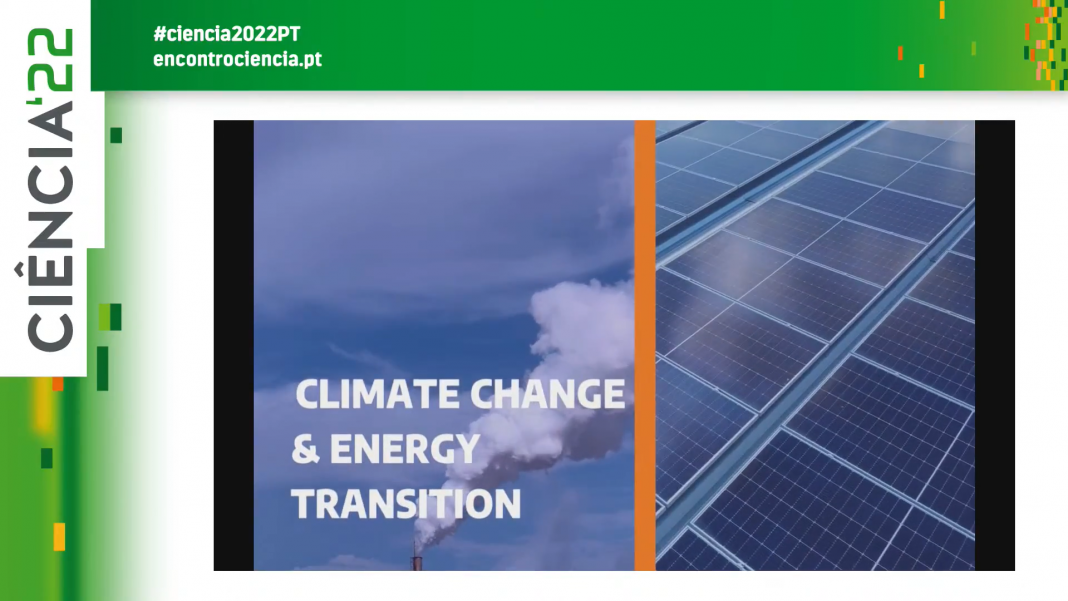 Our invited speakers had the opportunity to talk about how the Program is tackling Energy Transition
How is UT Austin Portugal contributing to speeding up energy transformation? This was the main question driving the 90-minute workshop organized by the International Partnership at Ciência 2022. In attendance were four speakers from Portugal and UT Austin. Their presentations showed that energy transition is a pathway convoking many fields of knowledge and actors and that the Program has been playing, directly and indirectly, a part in this change towards a zero-carbon economy.
The session started with the opening remarks from José Manuel Mendonça, the Program's National Director. Then, Brian Korgel, Director of UT Austin's Energy Institute and UT Austin Portugal's Area Director for Nanotechnologies, talked the audience through new approaches to solve the world's greatest energy and climate challenges. Lance Manuel and Javad Mohammadi, Principal Investigators of UT Austin Portugal's Projects SOS-WindEnergy and ML@GridEdge, respectively, highlighted the projects' outcomes and future perspectives. The session closed with a presentation by Carlos Silva, on Deucalion, MACC's new sustainable supercomputer. Silva, a researcher at INESC TEC, talked about the project Sustainable HPC and how MACC's Deucalion will support the development and application of the global principles of green computing. This supercomputing center is one of the Program's most important contributions to the country.
Ciência 2022 is an annual meeting promoted by the Portuguese Foundation for Science and Technology – FCT, in partnership with Ciência Viva and the Committee on Education and Science, with the Portuguese Government's institutional support through the Minister of Science, Technology and Higher Education.
The recorded live stream of the workshop can be found here