Space-Earth Interactions
I SEA Project – Virtual Reality Experience
January 23, 2020

|

February 13, 2020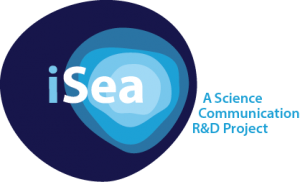 The UT Austin Portugal Program invites you to participate in a virtual reality experience, developed within the scope of the I SEA project, an exploratory research project financed by FCT in the frame of our 2017 Exploratory Research Projects Call.
In this experience, you can go on a virtual expedition to the deep sea of ​​the Azores, get to know its ecosystems, make decisions and complete missions.
The experience, which is individual and with the approximate duration of an hour, will take place at Porto Planetarium. You can participate starting today and until February 13, 2020!
Registration
Participation is voluntary and free. You must express your availability by visiting this link (indicating your name and, if you wish, a phone contact).
Condition: Please note that people partaking in this experience must be over 18.
Contacts
For more information about I SEA, visit www.fc.up.pt/isea
teresa.aguiar@fc.up.pt | ana.teixeira@fc.up.pt |920 270 949