Conference
Masterclass
Nanotechnologies
Masterclass II: Wearables and Advanced Textiles
September 20, 2019 - 13:30

|

17:30

WEST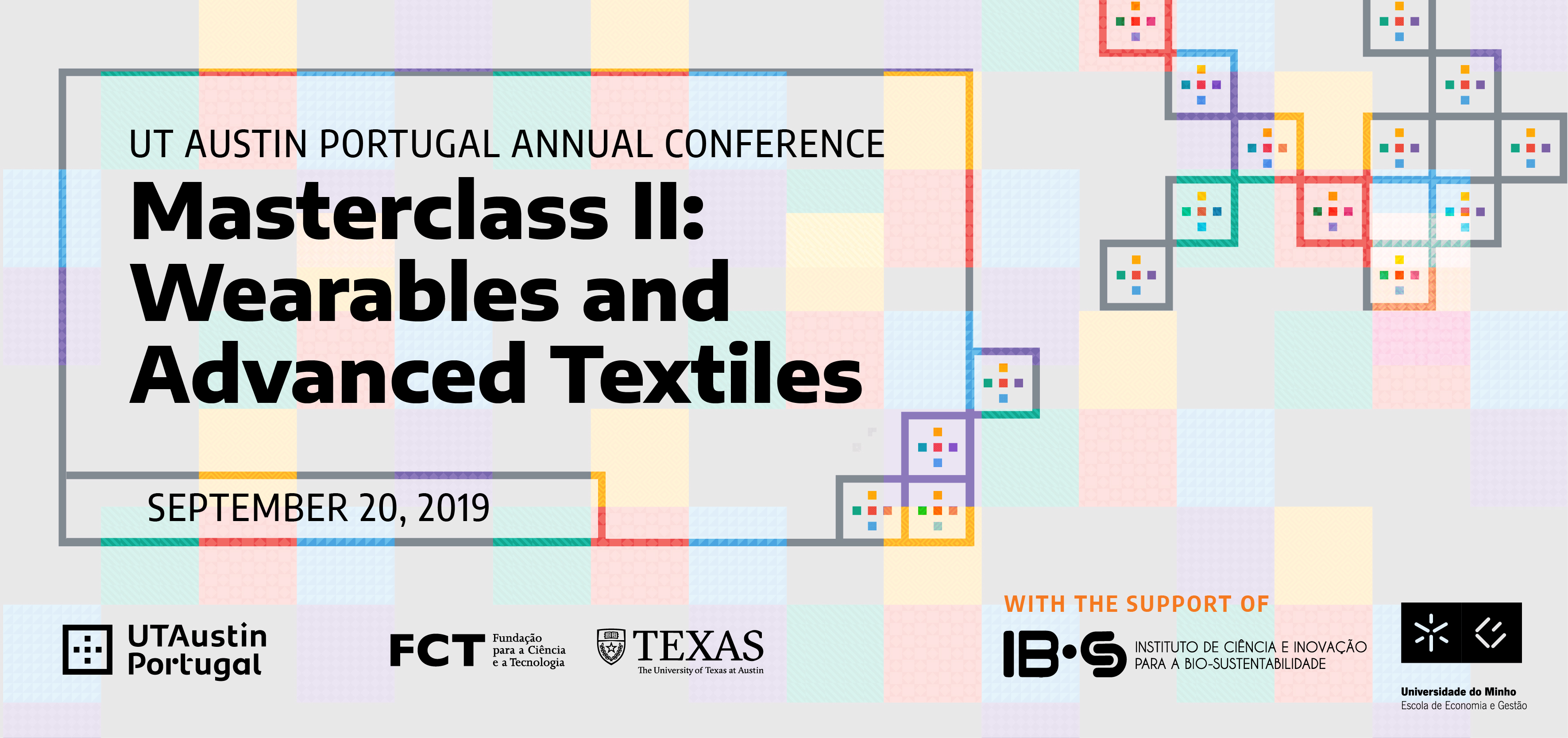 Description
Smart textiles are fabrics that provide the wearer with increased functionality. These textiles have numerous potential applications, such as the ability to communicate with other devices, health monitoring, protection from environmental hazards and promotion of healthy lifestyle due to enhanced properties (e.g. antimicrobial, flame-retardant, easy-cleaning, thermal comfort). Research and development towards wearable and advanced textiles is a fastest growing area, with practical applications into sportswear, automotive and entertainment, healthcare & safety and military products.
In this context, the goal of this Masterclass is to bring together renowned researchers from various disciplines who are at the forefront of wearable and advanced textiles research and are contributing to improve textile properties by adding new functionalities and smartness to fabrics. The class will also promote crosstalk at the intersections of frontiers in electronics, physics, materials science and nanotechnology, by exploring several approaches for the development of advanced textiles.
Target Audience
Researchers from academia and industry who deal with the development of new products or applications and would like to develop a deeper understanding of wearable and advanced textiles.
Speakers
This Masterclass is being coordinated by:
Brian Korgel, T. Brockett Hudson Professor of Chemical Engineering at The University of Texas at Austin, USA
Carla Silva, Chief Technology Officer of the Center for Nanotechnology and SmartMaterials (CeNTI), Portugal
Paulo Ferreira, Professor at IST, University of Lisbon, and Head of Department of Advanced Electron Microscopy, Imaging and Spectroscopy at the International Iberian Nanotechnology Laboratory (INL), Portugal.
Program
To be announced soon.
Location
This Masterclass will take place at the IB-S Auditorium (5th floor), at the University of Minho.
Registration
Registration is now closed!
Registration is free but limited to the number of seats available and dependent on prior registration for the Annual Conference. Acceptance of participants will be made on a first-come, first-served basis. 
You may also like to see: Masterclass I: Quantum Computing
For additional information, please contact events@utaustinportugal.org.