Conference
Institutional
UT Austin Portugal Program Conference – Create Knowledge. Foster Change: Towards a New Decade of Joint Achievements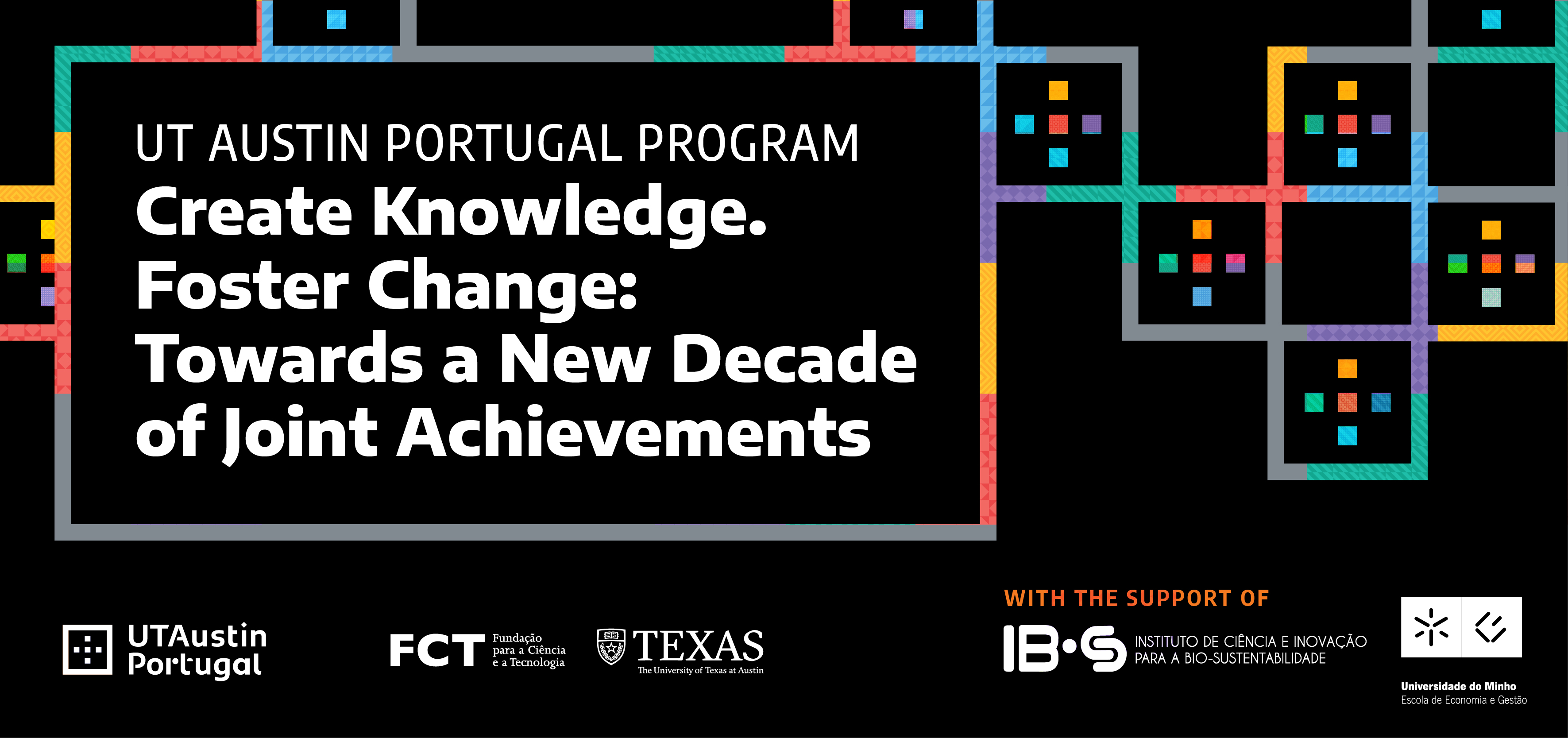 The 2019 edition of the UT Austin Portugal Program Conference will give participants a stage to showcase their research work and a unique opportunity to attend Masterclasses led by first-class experts in research areas of the Program!
Save your seat! Register here.
Attendance is free of charge but required.
Masterclasses
Masterclasses are at the heart of this year's edition of our Annual Conference. Masterclasses are highly-specialized sessions, where participants can learn and engage with top-notch experts from Portugal and UT Austin.
This year, the Conference accommodates two parallel Masterclasses, with a duration of 4 hours each and focused on state-of-the-art topics related to Quantum Computing and Nanomaterials.
Keynote Speaker
Robert Peterson, the renowned UT Austin Professor whose name was given to Portugal's first supercomputer "Bob", will be our Keynote Speaker at the Conference's Opening Session, in the morning. Invited by the Area of Technology Innovation & Entrepreneurship, the former Principal Investigator of the UT Austin Portugal Program, will bring to the fore key issues related to technology commercialization and international S&T partnerships' role in social and economic progress.
Poster Exhibition
Prospective authors will be invited to help shape this Conference by presenting their research work, relevant to the areas of the UT Austin Portugal Program, in a Poster Session. During 90 minutes, participants will be encouraged to network with peers, experts and potential partners and give or receive constructive feedback on planned, ongoing or concluded R&D projects highlighted in a number of posters.
A Call for Poster Proposals is now open until July 29.
Preliminary Program
10:00 – 10:30 | Check-in | Welcome Coffee
10:30 – 11:00 | Opening Video & Welcome Remarks
11:00 – 12:00 | Keynote Speech
12:00 – 13:30 | Poster Exhibition & Networking Lunch
13:30 – 17:30 | Masterclass I: Quantum Computing and Masterclass II: Tailoring Surfaces of Materials
Key Dates
Registration: June 19 – September 15
Call for Poster Proposals: June 19 – July 29
Selection of Posters: July 30 – August 2
Notification of Proposers: August 5 – August 6
Deadline for submission of final version of Posters (.pdf): September 10
Conference: September 20
About Braga
The Annual Conference will be held at University of Minho, Braga. We have prepared a document for you about the city, accommodation and other relevant information to make your time in Braga even more enjoyable. Download the document here.
For additional queries and information, contact us at events@utaustinportugal.org 
Related Events